Super Bowl Sunday: Celebration, or Emblem of Corporate Greed?
Hang on for a minute...we're trying to find some more stories you might like.
On February 4th, U.S. Bank Stadium in Minneapolis will host the 52nd Super Bowl. Millions of Americans are looking forward to seeing brand-new commercials, hearing Justin Timberlake sing during the half time show, drinking beer, and of course, watching football.
For the first time in 26 years Minnesota is hosting this event. Though many Minnesotans are excited for the opportunities this brings, others aren't so thrilled.
Among the detractors is a coalition of twelve activist groups planning a protest march, to take place on Super Bowl Sunday. They call themselves the Super Bowl Anti-Racist Anti-Corporation Coalition. Their event will begin with a rally at Peavey Park followed by a march to the stadium, but the organizers intend to keep the exact route a secret.
One outspoken protestor is Jess Sundin, a leader of the Twin Cities Coalition for Justice 4 Jamar Clark. Sundin views the Super Bowl as the epitome of corporate greed. Combined with other groups, she aims to call attention to racial and economic disparities as well as police brutality. They contend that Super Bowl funds would be better spent on solving "real issues," such as homelessness, affordable housing, and school funding.
Fortunately, some of the "wasted resources" are being put toward tight, presidential-inauguration-level security. Only ticket holders will be allowed to enter the secure perimeter, which will stretch two-and-a-half blocks from the stadium in each direction. Concrete barriers and chain-link fences are already being installed, and there are plans to bring in the National Guard to assist local forces. For the safety and peace of the public, hopefully the coalition's protest will not become violent.
In a similar vein, more protesters will be decrying corporate greed at the Home Depot in the Quarry. The organizations involved are outraged that corporations will benefit from the Super Bowl while "working class people of color will continue to experience over-policing, wage theft and regressive immigration policy." There is no apparent connection between immigration issues and a football game, but protestors are nevertheless using the size and scale of the event to call attention to their cause.
Perhaps their anger would be more appropriately aimed at the impending public transportation situation. On Super Bowl Sunday, the light rail system will be closed to the general public, whose tax dollars fund it. Only Super Bowl ticket holders will be allowed to purchase a bargain-priced $30 all-day pass and board the light rail at either the Mall of America or Stadium Village.
The light rail system serves as a resource for much of the Twin Cities' homeless population, who will face additional obstacles as game day approaches. Homeless citizens who normally sleep at First Covenant Church will be relocated due to the church's proximity to U.S. Bank Stadium.
Lead pastor Dan Collison insists that the relocation is not about hiding the homeless, but about shielding them from the heavy security and activity that will be occurring across the street from the church. It was the church's decision – not the NFL's or the host committee's – to temporarily move their services to St. Olaf Catholic Church six blocks away.
It is important, as the Super Bowl approaches, to focus attention on the genuine problems associated with hosting a deluge of visitors. Let the games begin.
About the Writer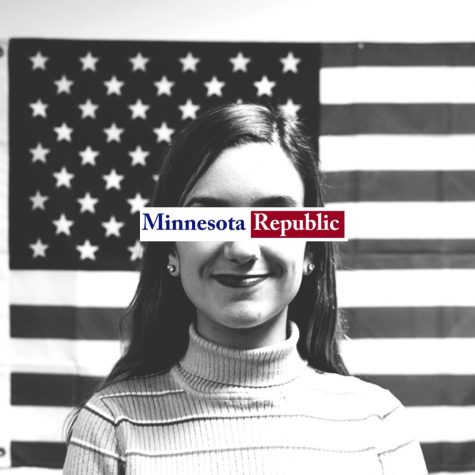 Marissa Huberty, News Editor
Marissa Huberty, News Editor and a member of our senior team, is a junior at The University of Minnesota - Twin Cities, studying economics. Huberty is...