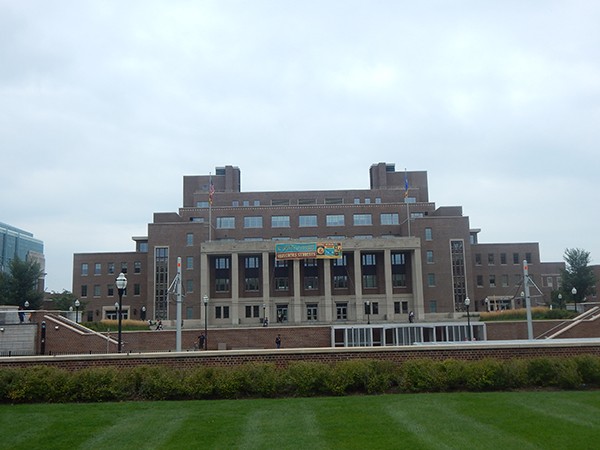 The University of Minnesota-Twin Cities found itself under nationwide scrutiny this past week, after it was reported by the Minnesota Republic that the Minnesota Student Association (MSA) failed to pass a resolution asking for a moment or recognition for the victims of theterrorist attacks onSeptember 11, 2001.
The resolution failed by a margin of 36-23 (with three abstentions.) MSAand the university have thus far only offered flawed and factually inaccurate excuses for MSA'sfailure to pass the resolution.
In a statement released amidst national backlash,MSAstated that while fear of Islamophobia played a role in the resolution's failure, concerns over the logistics of implementing the moment or recognitionwas the primary reason for its failure.
Vice Provost for Student Affairs and Dean of Students at the Universityreleased her own statement, in which she stated that "MSA students generally supported the resolution" but voted against it for "logistical reasons." However, voting members of the MSA disagree with both the Provost's and MSA's public statement's characterization of the events at forum.
CLA Student Senator Cameron Holl, who voted for the resolution called the vote's result "not only wrong but also simply un-American." He added to this by stating, "the same people who voted to end discussion early, didn't offer any amendments or changes to the resolution to find compromise," which as a result "shows a lack of effort." Holl suggests that MSA didn't fail to pass the resolution because of logistics, but because they simply didn't find it important enough to implement the moment of remembrance.
CLA Senator Deanna Rey also voted for the resolution.
"The only concern that was brought up was the fact that the resolution could increase Islamophobia, and bring negative hostility," Rey stated, "But no statistical data was brought up that a moment of silence is the cause of negative attacks."
MSA At-Large Representative, and Director of Diversity and Inclusion, David Algadi stated that within forum he was "very passionate" in his opposition to the resolution.
"I think that we need to permit ourselves to dig deeper than just this. 9/11 is often used as reasoning for Islamophobia that takes both physical and verbal forms," said Algadi, "The passing of this resolution might make a space that is unsafe for students on campus even more unsafe. Islamophobia and racism fueled through that are alive and well."
The facts simply are not on the side of MSA or Vice Provost Danita Brown-Young. Of the three student representatives in the MSA that the Minnesota Republic received comments from, not one mentioned that logistics played a role in the resolution's failure. The truth is that fear of islamophobia resulted in the resolution's failure. The politically correct culture of MSA and the University created an environment where the passage of a resolution to remember the victims of 9/11 violates some student's "safe spaces." What about those affected by September 11? Where was their safe space?