Housing and Residence Life: "Conservatives Are Destroying Our Future"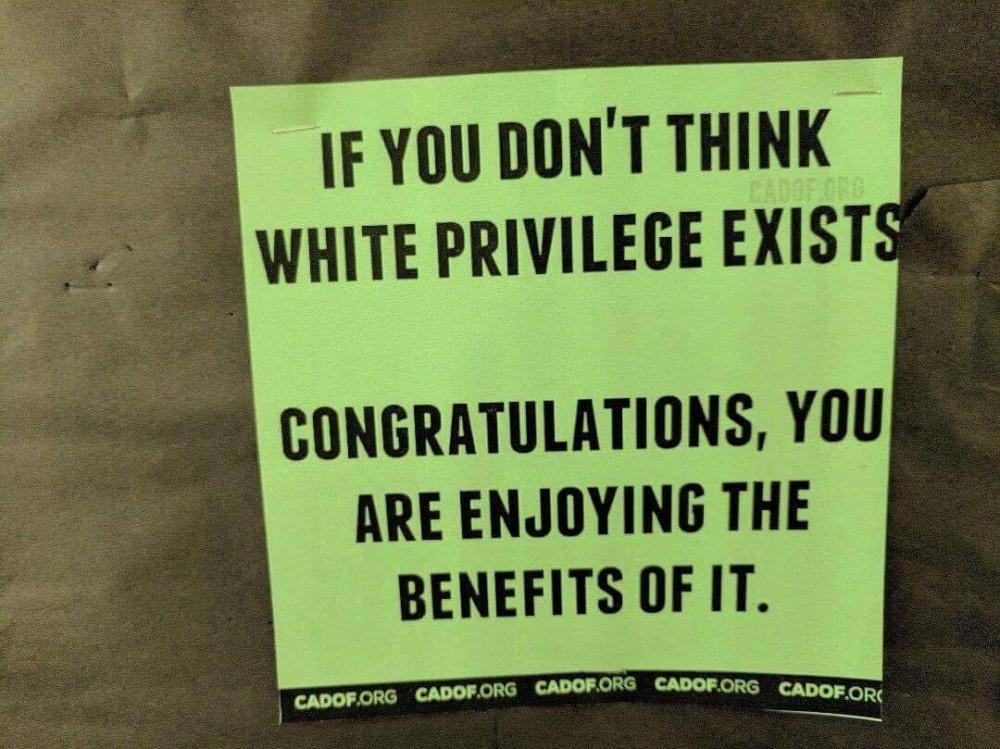 "We all belong here," reads the tagline of the new inclusivity campaign at the University of Minnesota.
That is, of course, unless you happen to hold conservative political views. In that case, you are "destroying our future." This is the current rhetoric ofthe Department of Housing and Residential Life (HRL) at the University of Minnesota.
On Monday, April 10, second-year student Evan Christenson, a resident of Yudof Hall, found a bulletin board in his dorm reading: "White Privilege Checklist." Christenson proceeded to photograph the display. The board included eleven boxes to check, each indicating that if checked, the reader is enjoying "white privilege." For example, number nine reads, "I can worry about racism without being seen as self-interested or self-seeking."
Next to the display, another board read: "What Now? / Action Steps." This board explained how to become an "ally." Additionally, it stated,"If you don't think white privilege exists, congratulations, you are enjoying the benefits of it." Below the message on white privilege, the border contained the website URL, cadof.org.
If cadof.org does not ring a mental bell, do not feel bad. This website links to a Tumblr page entitled, "CADOF: Conservatives Are Destroying Our Future." The primary feature of the web page is CADOF's coinciding Twitter feed, boasting just fewer than 1,500 followers. The Tumblr page also contains a link to CADOF's Facebook page, which posts content almost identical to that of its Twitter feed.
"The website appalled me—I thought it would be something—not as blunt about saying that," Christenson told the Minnesota Republic,"I don't think conservatives are destroying our future; there has to be a give and take between the parties."
Somehow, "we all belong here," and "conservatives are destroying our future" feel like messages at odds with one another. The latter message is the type of vitriol one might expect from an online message board—not coming from the mouth of a public university.
Christenson shared a similar sentiment, stating, "When you have taxpayer money going to a public university, I think every side should be represented… I think it's awkward to have that [bulletin board], and then have the 'Respect Everyone Everyday' poster right next to it."
The University of Minnesota's Faculty Consultative Committee recently released a statement saying, "the pursuit of knowledge should be driven by data, analyses, and critical thinking, not by prejudice or political opinion."
Somehow, the statement failed to make an exception for political opinions that are destroying our future.
This incident marks the second time HRL has been accused of opposing conservatives this semester. Just months ago, a UMN student allegedly lost her job because of her conservative political views.
Perhaps the campaign mantra should read, "Some of us belong here."
Update, April 13: Housing and Residential Life has taken down the poster with the link to cadof.org