Student group works to find innovative cost savings at the U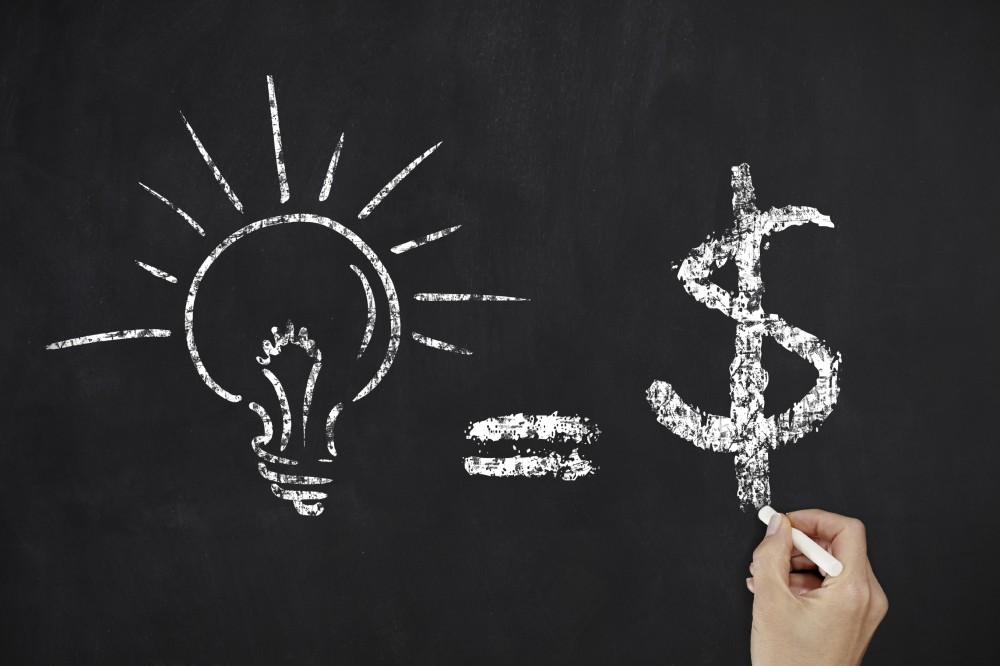 On Feb. 19, University of Minnesota students gathered at Coffman Memorial Union to hear five innovative idea-pitches on how to save money at their school. The event, called Operational Excellence (Op-Ex), was organized by the student group Co-Lab and the Minnesota Student Association (MSA). Founded by university students, Co-Lab's mission is to "spark and elevate new ideas to their greatest potential."
This is not the first event Co-Lab has organized that allows students to share their ideas to improve the university. During the 2014 Spring Semester, Co-Lab held the Crime Innovation Contest to "engage the entire school to think about ways we can reduce crime." They believe in using students' creativity to "create a culture that catalyzes forward thinking and positive change across Midwestern universities" and Op-Ex is a great example of that.
In 2013, University of Minnesota President Eric Kaler pledged $90 million in administrative cost savings between fiscal years 2014 and 2019. Kaler said the cuts were to be part of an ambitious plan to working smarter, reducing costs, enhancing services, and increasing revenues throughout the University. This comes at a time when many people believe the university is "fat and bloated." He told the Board of Regents that he's committed to shifting money away from administration toward teaching, research, and other programs. In 2012 report, Minnesota was singled out by the Wall Street Journal for its inflated administrative costs. The report claimed that the Twin Cities campus had the "largest share" of management and administrative employees of 72 major public research universities.
Op-Ex was a call to students to think of a ways that the U of M could accomplish this goal. Students from all disciplines, undergraduate and graduate, posted their ideas on TheEchoSpot.com, a website also made by a University student. The conversation started there with a constant stream of comments & voting, connecting students all across campus on an issue cared about by all.
The five finalists were selected by the MSA and Co-Lab based on the number of votes the idea received from students. With a chance to not only share their idea with U of M faculty, but to win $1500. Seven judges would decide who would receive the grand prize base on the following criteria:
• 50% Impact: How much does the idea save?
• 30% Feasibility: Can the idea actually happen?
• 20% Originality: How innovative is the idea?
To judge the ideas, Co-Lab and the MSA brought in a diverse group:
• Bill Paulus, director of central services and facilities management
• Lisa Babbs, assistant director of planning, space, and architecture, capital planning & project management
• Susan Stubblefield, associate director of housing & residential life
• Michael Regnier, assistant director of residential dining operations and university dining services
• Pettis Kent, Supply Chain & Operations Ph.D. Student
• Jeff Shelstad, vice president and general manager at Capella
• Joelle Stangler, student body president
There was a wide variety of ideas between the finalists. Michelle Dobbratz, an agro-ecology major, presented a plan of how the university can create a more efficient closed-loop composting system and stop burning 1200 tons of waste. Nathan Shrader, who is studying supply chain & operations management and management information systems, proposed a plan to have a more efficient method of air recycling & distribution with university buildings. Luke Peterson, a computer science major, pitched an idea to improve traffic flow by STSS/Washington Avenue Bridge. Claire Anderson, who is studying veterinary science, wants the university to rethink the way it does landscaping; emphasizing the use of local plants. Jackson Homstad, a physics major, proposed a mobile app that offered the most efficient way to navigate campus.
Finalists had six minutes to explain their ideas and convince the judges and the audience, that their ideas was the best. After each presentation, both the judges and the student audience had time to grill the finalists on their idea. While the judges deliberated, audience members voted for their favorite finalist. Shrader won the People's Choice Award of $250. The students thought his idea would save the university the most money in the long run.
When the judges returned, they revealed that Dobbratz was the Grand Prize winner. They believed that her idea to increase composting efforts at the University was not only the most feasible but would also further President Kaler's goal to cut costs.
Many students in the audience wondered which finalists would be carrying on with their idea and how Kaler would receive them. As great of an event Op-Ex was, it is only the first step in a very long process. The University of Minnesota has many layers of bureaucracy, but if President Kaler is serious about his $90 million goal, he will encourage more of these events and welcome the ideas that come from them.
In his latest proposed budget, Kaler asked for a tuition freeze for undergraduate resident students on all campuses that was first implemented in FY14. The current freeze was made possible by a partnership between the University and the state legislature. Policymakers invested $42 million to support the freeze for two years. Professional resident and nonresident students in the Medical School and Veterinary Medicine will also see a tuition freeze in FY15. However, undergraduate nonresident tuition rates on the Twin Cities campus would increase as part of a strategic decision to slowly broaden the gap between resident and non-resident rates.
"This proposed budget reflects my commitment to keep the University of Minnesota accessible and affordable to all qualified students and families," said Kaler. "In fact, our financial aid packages make the U the most affordable four-year college in the state for families making less than $30,000 per year. That's something we can be proud of."
Freezing tuition and trying to cut $90 million will be extremely difficult to achieve considering Kaler also recommends $23.4 million for academic investments such as "faculty hires, classroom and lab upgrades, instructional and student support and academic support improvements, as well as $15 million toward a merit-based compensation pool increase of 2.5 percent to retain and recruit world-class faculty and staff."