U of M Offers Social Justice Modules to Liberal Arts Students
Hang on for a minute...we're trying to find some more stories you might like.
At the University of Minnesota's College of Liberal Arts (CLA), all first year students are required to take an introductory course: CLA 1001 in the fall, and CLA 1002 in the spring. The course consists mainly of online assignments in which students read articles or watch videos, then submit a 300-400 word reflection on the content. Usually, the material pertains to maintaining mental and financial well-being, developing skills and passions, or exploring career and major options.
However, recent assignments have taken a different approach. (Gallery Linked Here)
For the Microaggressions module, the first assignment is "Defining and Identifying Microaggressions." According to the required video, microaggressions are the everyday slights and insults that marginalized individuals face in their day-to-day interactions. Students are then asked to read through some scenarios. These scenarios depict a man telling a trans man that the men's bathroom is "for men only"; a professor telling an Asian American student to improve her English so that she can succeed after graduation; a police officer asking a group of black students for their college IDs but not the nearby white students; and a professor asking a student with ADHD why she can't try and focus more when she submits a disability accommodations request.
After reading, students are instructed to identify which statements seem like microaggressions (the obvious answer: all of them). They're asked to reflect on their reactions to the scenarios and to identify the implicit biases or misinformation within them. For students who fall into one of these marginalized categories, the scenarios might feel much more disturbing and upsetting. On the other hand, any straight, white, able-bodied student might find it unfamiliar to react or connect to the stories.
The second microaggressions assignment digs even deeper. Students are asked to consider how they "can be a part of changing our world for the better, as an ally, a self-advocate, or both." One of the scenarios is a clip from the TV show Sex and the City in which the four female protagonists dissect bisexuality. Carrie, flustered after finding out that her current flame is a bisexual man, tells her friends: "Ya know, I did the 'date the bisexual guy' thing in college, but in the end, they all ended up with men. I'm not even sure bisexuality exists. I think it's just a layover on the way to Gaytown."
It's obvious that any member of the LGBT community would be deeply offended if this conversation, which attempts to invalidate their identities, had taken place in real life. In fact, it has. Conservative commentator Milo Yiannopoulos brushes off the notion of bisexuality when he speaks, proclaiming that bi men are really just gay, and that women only seek sexual comfort in other women because of bad past experiences with men.
Another scenario depicts Carly (who goes by they/them/theirs) asking the leader if everyone in the group can also share their pronouns when they introduce themselves. Minnesota students won't find this scenario familiar, as all first year students are required to write their pronouns on their dorm doors and state their pronouns during Welcome Week introductions.
The other modules take a similarly progressive stance. The Fake News module requires students to read The New York Times' article "Wielding Claims of 'Fake News,' Conservatives Take Aim at Mainstream Media." Other required reading includes Democracy Now's "Outright Lies, Constant Tweets & "Alternative Facts": Inside Trump's Orwellian War with the Media." It's clear that the University is displeased with the attitudes toward media that our president has facilitated.
For those average human beings who have never heard of "food justice," the corresponding module defines it as "communities exercising their right to grow, sell, and eat healthy food." Apparently there are all kinds of justice to be had, from LGBT rights to false media to even food inequality. CLA students might be wondering how these assignments will help them or prepare them for academic success, but it's all in the name of getting the points to pass the course.
About the Writer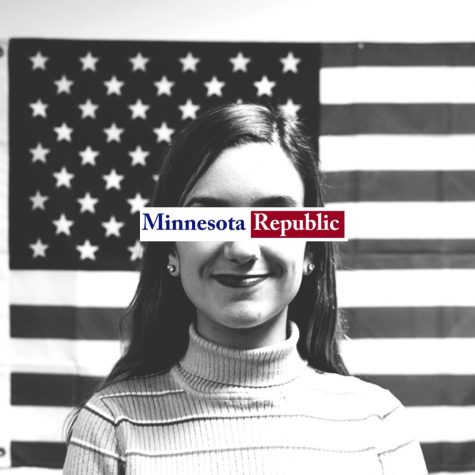 Marissa Huberty, News Editor
Marissa Huberty, News Editor and a member of our senior team, is a junior at The University of Minnesota - Twin Cities, studying economics. Huberty is...