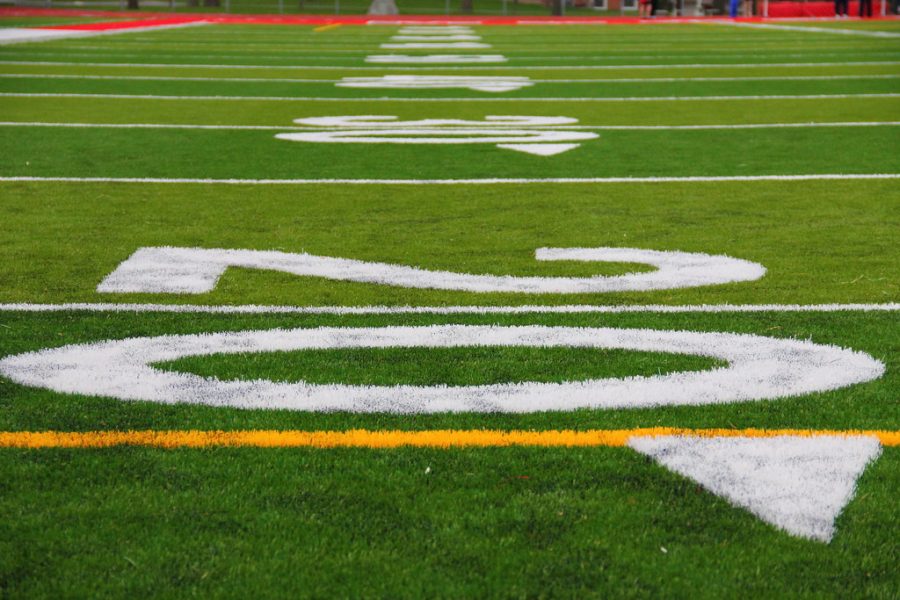 Going into the final weeks of the NFL and fantasy football season, it is either a time of hope or absolute despair for fantasy football players. For every 11-2 fantasy team, there is always the 2-11 team following in its wake. Nonetheless, with the season winding down, and fantasy football finals just around the corner, everyone hopeful should be looking for the final one or two pieces to strengthen their roster. But who's left to snatch up off of waivers? Here are some waiver wire pickups that could win you your fantasy football championship. (All statistics according to ESPN PPR Metrics)
Ryan Tannehill, QB – Tannehill has helped the Tennessee Titans greatly after coming into the starting role midway through the season. At the time of writing, he averages 17.6 fantasy points per game and has 15 touchdown passes compared to five interceptions. Tannehill is also creating a great connection with his young WR, AJ Brown. Both Tannehill and Brown are lighting it up coming into the final two games. Over the last two games of the season, the Titans come up against the New Orleans Saints and the Houston Texans, the 9th and 26th ranked defenses, respectively. Not only that, but the Titans are fighting for a playoff place, so Tannehill is expected to be firing on all cylinders for these final two games. Needing a QB1 at this place in the season is rare, but if you're in need of a starting QB, Tannehill is the right option as he is still available in 47.6% of ESPN leagues.
Darius Slayton, WR – Slayton has been having an electric end to the season with the New York Giants. In the last four games, he has exceeded 30 fantasy points twice, with a total of 386 receiving yards, 25 catches, and four touchdowns. Yes, all of these in the last four games. Even better, in the last six games, he has only failed to get at least 10 points once, racking up six touchdowns in just as many games. Yet he is still available in 51.8% of leagues on ESPN.  In the final two games of the season, the Giants will play divisional rivals Washington Redskins and Philadelphia Eagles, two middle of the road defenses on struggling teams. Look for Slayton to take over in these games and to be a solid WR2. If he is available in your league, I strongly advise you to pick him up right now.
Adrian Peterson, RB – The 34-year-old running back is still grinding out strong performances for the Washington Redskins this season as more of a complementary player to starter Derrius Guice. However, now Peterson will return to a starting role with Guice picking up an injury last week that could keep him out for the rest of the regular-season games. With full control of the backfield in Washington, Peterson should easily get 20-30+ touches per game, as long as he can handle the workload. At the time of writing, he now has back to back games with touchdown runs and had 2o carries against the Packers. He also has very favorable matchups in his final two weeks, against the Giants and Cowboys, who are ranked 20th and 19th on the defensive side of the ball. Peterson has good RB2/flex value and is still available in 49.9% of ESPN leagues, but Peterson still has the quality to blow up at any time, making him an interesting pickup if you're in need of a running back.
A.J. Brown, WR – A.J. Brown of the Tennessee Titans has had an up and down rookie year in terms of fantasy. He has a season-high fantasy game of 33.6 points, but also has a season-low of 1.4 points. He has shown some incredible potential this season however and his interesting connection with Ryan Tannehill makes A.J. Brown a very interesting pickup. Recently, Brown has been on a tear with two 135+ yard games in the last three weeks, along with three total touchdowns in those two appearances. In those two games alone, he had 9 receptions for 288 yards and three touchdowns. Scary. As mentioned for Tannehill, the Titans play New Orleans and Houston in their last two games and the Titans are fighting for a playoff spot in the AFC, Brown could be vital in a late-season push. He's available in 45% of ESPN leagues so if he is on waivers in your league, you NEED to pick him up as soon as you can, best-case scenario, he will make your team a championship winner.