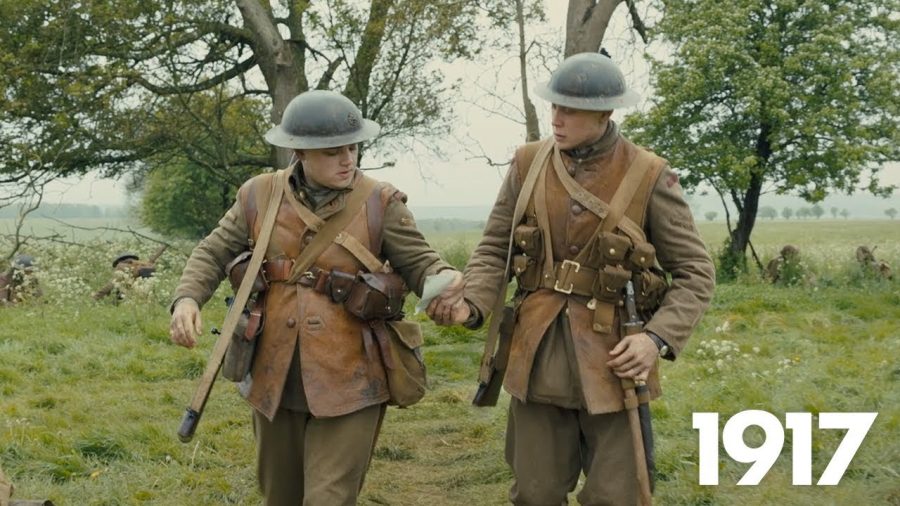 1917, a film directed, co-written, and produced by Sam Mendes, follows the journey of two ordinary British Army soldiers who are given an extraordinary task: deliver a message through a war zone to a British colonel that will save the lives of 1,600 men. Included among those 1,600 is the brother of one of the messengers, a wrinkle that only adds further urgency to their mission.
The two stars of 1917, George MacKay and Dean-Charles Chapman, entered production as unproven lead actors. But both deliver stellar performances in the film, and their relative real-life anonymity only adds an extra layer of realism to the idea that the Brits are merely pawns on The Great War's chessboard. Mackay's performance, in particular, stands out. Throughout the movie, he conveys a wide range of emotions without unnecessary flash or frills. The audience never forgets that MacKay is a soldier, but the actor never allows us to forget that he is also a human being.
The film benefits from superb cameos sprinkled throughout its 119-minute runtime. Mark Strong, Andrew Scott, Richard Madden, Colin Firth, and Benedict Cumberbatch all lend their talents to 1917, and that murderer's row of British acting talent gives the film a sense of gravitas that is welcomed in the condensed time the actors grace the screen.
Of course, the real star of 1917 is the camera. During production, Mendes and cinematographer Roger Deakins filmed long takes that, combined with clever choreography, created the illusion that the film consists of one continuous shot. This unorthodox format may make it difficult for some movie-goers to fully immerse themselves in the story, especially in the first hour of the film. However, the 15-time Oscar-nominated Deakins presents the viewer with such a dazzling array of images throughout 1917 that by the middle of the film, all criticism for the cinematography will likely be put on hold, if not forgotten altogether.
1917 received ten Academy Award nominations including Best Picture, Best Director for Mendes, Best Cinematography for Deakins, and Best Original Score for composer Thomas Newman. The film enters the Oscars on the heels of its two Golden Globe Award wins for Best Motion Picture – Drama and Best Director. Widely praised by both critics and casual viewers alike, as it boasts an approval rating of 89% percent on Rotten Tomatoes and a CinemaScore of A-.
As it is restricted by the constraints of the single-shot gimmick, this film fights for two hours with one hand tied behind its back. This reality simultaneously makes this picture great and prevents it from reaching the level of outstanding. 1917's single-shot format imbues its action scenes with uniquely frenetic energy, but each time this energy dissipates the film is once again forced to build up momentum slowly and methodically.
While creating this film, Mendes and Deakins weren't operating with a full deck, and while they make an admirable effort, the film comes up just short of reaching "masterpiece" status. 1917 reminds us why the best movies take advantage of edits, though just because the film isn't The Godfather or Raiders of the Lost Ark doesn't mean you shouldn't clear your weekend plans to go see it in theaters.
The film's cast is top-notch, its cinematography is sensational, and its score is magnificent. 1917 takes you on a journey that engages your senses on a visceral level. It is unlike anything you will see this year, and any individual who treasures a night out at the movies is doing his or herself a disservice by skipping this film.