CPAC is the far right's rally of choice
It's become a yearly tradition for President Trump to take the long journey over to National Harbor, Maryland every February. Nothing rings Spring in like a good old fashioned rant from the President to thousands of his most rabid fans. CPAC may have begun as a way to bring conservatives together and create a fun space to hang out and listen to the most prominent pundits and politicians, but no more. 
Frankly, one could easily confuse the speeches and videos from CPAC for a Proud Boys or American Nazi event. Between the hateful messages, racist undertones that aren't so subtle, and the repeated nationalistic chants, CPAC has been bastardized by hate. 
When first arriving at the Gaylord, there's little indication that CPAC is an extremist meeting place. Bags are checked, secret service is everywhere, yet it feels familiar and reserved. It feels conservative. 
Once inside the halls of the main event however, it becomes brutally clear the conservatives of old are dead and gone. Numerous individuals wore shirts with explicit language, ranging from the classic "facts don't care for your feelings", but with expletives, to the deranged "the gang should be shot." The hallway outside the ballroom was lined with booths showing off the extreme side of radio and news in America, with far-right publications from around the country running interviews and live coverage.
Despite embracing the moniker of the silent majority, the attendees were anything but silent when asked to speak on controversial issues. We interviewed several people, including a reporter from Brazil and a woman from Virginia. The reporter from Brazil claimed the fires in the Amazon were fake and was news being spread to counter the rise of Brazil's newest dictator Jair Bolsonaro. 
The woman from Virginia took it to a whole new level, going on about the deep state, how she thought Epstein was killed due to the Clinton connection, yet was unaware of the Trump pictures and relationship with him. She also claimed someone attempted to shoot her over her interest in Pizzagate and that her computer was being remotely monitored and shut off by the NSA or FBI. 
These two were part of the norm at CPAC and were very concerning to hear. The cognitive dissonance and brainwashing occurring at this year's main event were stunning. How can conservatives seriously mock people like Bernie for being a socialist and radical leftist, when the biggest Trump and GOP supporters are quite possibly even worse?
The gaggle of far-right supporters then moved into the main ballroom to listen to the day's speeches, culminating in the annual rant by the President. One after another, the speakers attacked the DNC, stoked racial and social flames, and stated the righteousness of the conservative cause. One speaker talking about the President's achievements with China said, "I know most of us think they are just peasants, but they actually have a space program," building on stereotypes of millions of Chinese.
This kind of rhetoric continued with Trump's speech where constant attacks on the Democrats, the media, and others were met with rousing cheers and chants of "USA" and "four more years." It honestly felt very uncomfortable and concerning that this was how the President and his allies operated. I knew this was the case before, but seeing it in person and being there with the media and being shunned by thousands under direct attack by our country's leader made it impactful. 
People who view themselves as conservatives and who could see themselves going to CPAC or other events need to take a long hard look at themselves and see if this is really what conservatism should stand for in Modern America. Are we ok with reverting back to elementary school tactics and racial bigotry for four more years? Is it ok to blindly trust our most powerful official because we hate the other side so much? 
CPAC has become a place where intolerance breeds and true conservatism dies. As Republicans, we all need to ask ourselves: is this really where America needs to go?
Leave a Comment
About the Contributor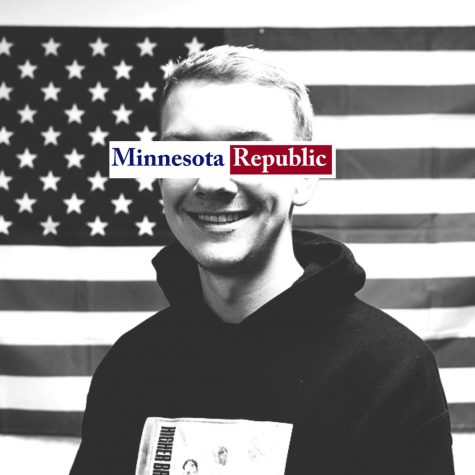 Addison Scufsa, A&E Editor
Addison Scufsa, A&E Editor, is a senior studying geography and supply chain management at The University of Minnesota - Twin Cities. In his free time,...