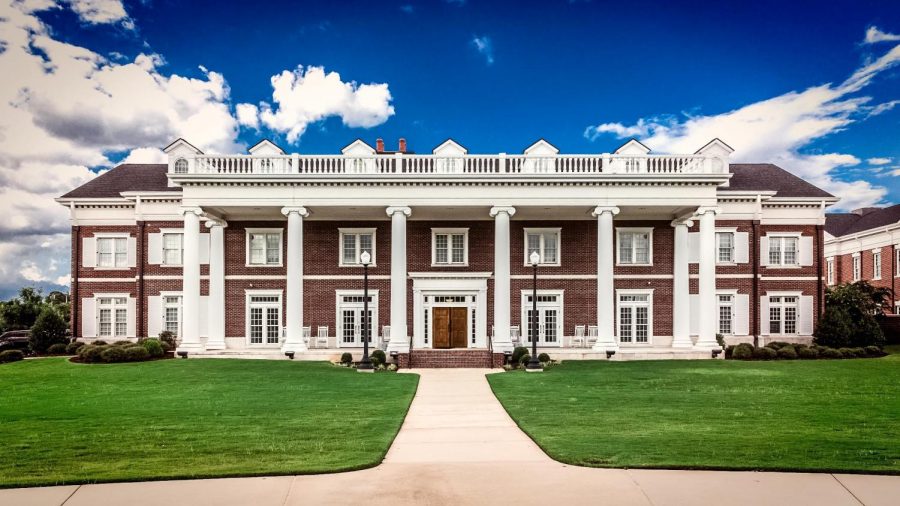 College campuses across the country are suffering from coronavirus outbreaks. Most colleges have switched their courses to a hybrid format that requires the majority of the classwork to be administered online. Many students also had the option of moving onto campus or working on class from the comfort of their own home. I made the choice to move back onto campus so I could get the traditional college experience. However, greek life has been ridiculed by the media for being a primary factor to the spread of coronavirus.
The reality of what Greek life entails is much different than what is told about it in the media. Angry mobs of students love to classify members as white, rich, "daddy's money" snobs that just love to throw parties. However, that is not the case at all. Members of Greek life come from all different kinds of backgrounds. Most houses have house moms that they have to protect from getting the virus as well. Greek life as a whole, takes pride in ensuring safety of members and its surrounding community.
Both fraternities and sororities are run by national councils that enforce rules and regulations. With the decision to allow students to move back onto campus, including chapter houses, Greek life has copious amounts of protocols to follow. Hours of planning went into ensuring the safety of not only members, but the community as a whole. For example, masks are required everywhere in the house except in rooms or while eating. When getting food from the kitchen, gloves are required when serving up your plate. Houses are limited to 10 guests inside, and 25 guests outside the house.
The media has painted the picture that Greek life is only a social club. However, there is much more to offer within. When students walk down University Avenue, they will often see members out on their porch. This has been portrayed as "parties" and "social gatherings". Without any context, Greek life has been ripped apart by newspapers and social media for causing the spread of coronavirus. Instagram account, "Mask Up UMN", has been targeting Greek life for these recent events without accounting that these members all live together. It is no longer a fight to end the spread of the coronavirus, but to put the blame on a group of people.
Members of Greek life are starting to get frustrated with the backlash they are receiving from some members of the University of Minnesota community. "The media is so concerned with what we are doing within our house but turn the other cheek when GDI's are going bar hopping and apartment hopping. We follow strict rules and create far less problems with these regulations had we not all been in this organization together." stated Jaden Welborn, a member of a fraternity at the University of Minnesota. With these regulations, there is a lot less activity on Fraternity Row than apartments and off campus living. Despite the fact that we follow far more protocols, Greek life has been the center of heightened scrutiny.
All in all, members of Greek life are being villainized by the media as being the main contributors to the spread of coronavirus. The root of the problem lies in the fact that people want to put the blame on a group of people, yet they do not practice what they preach. The Greek life community strives to keep the University of Minnesota safe by following strict rules and regulations. Next time you are walking down University Avenue and see members out on their porch, just remember that they all live together and are not contributing to the spread of the virus.