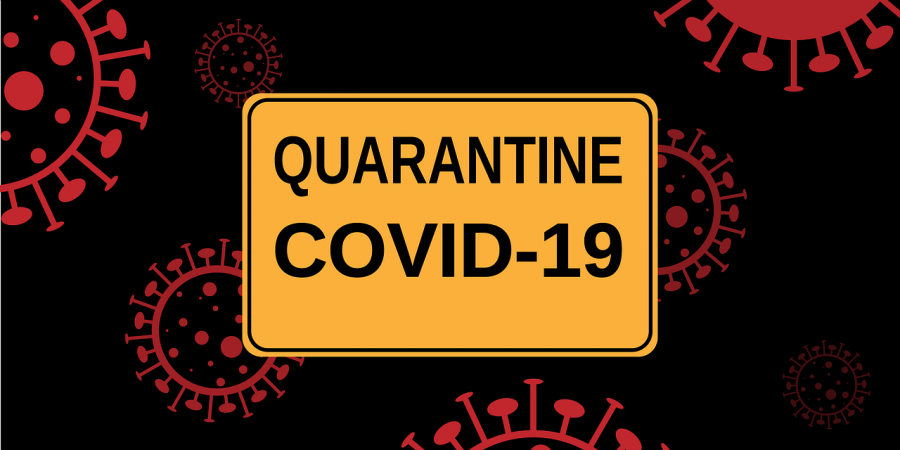 Amid a pandemic, time stops for no one, even college students. While the University of Minnesota is taking many precautions to keep students safe on campus during the age of COVID-19, this year remains unexpected and difficult to adjust to, especially for freshmen.
"I was expecting college to be more like the movies," said freshman Beckee Beulke. I think that most people go into college with this expectation-football games every weekend, hanging out with lots of friends, and a lot more freedom; however, this year, those unrealistic Hollywood expectations are far from reality and the only thing coming near what we saw on the silver screens are our computer screens during Zoom classes.
Although upper classmen in apartments and houses have a lot more leniency concerning curfews and surrounding themselves with others, students living in the dorms have to abide strictly to the Maroon and Gold Sunrise Plan and adjusted policies instituted within the residence halls. In regard to move-in week, the university took steps such as allowing only an hour time slot to move into dorms and restricting the amount of people able to assist in the process to two. Students were also told to keep all visitors out of their rooms during step one.
Despite low numbers in new coronavirus cases and the positive impact that the Maroon and Gold Sunrise Plan has had so far across campus, the plan makes it incredibly challenging to meet other students and establish necessary connections with peers during the first semester. "Our floor was super dead the first week and it was very tricky to meet people. It helped that people were creative and put their Instagram usernames and Snapchats on the doors, but it's still a little awkward meeting your neighbors for the first time through the screen of your phone. Our R.A. has been super helpful in organizing meetings over Zoom, but it's just not the same," said freshman Ellie Monroe.
Even with restrictions set in place to limit the amount of cases at the University of Minnesota, students have already chosen to ignore some of these rules and face the resulting consequences from the university, for example the rather large gathering that took place outside in superblock during late September.  While it can be hard to socialize through technology and other safely-distanced means, students should still keep the recommended steps in mind to avoid severe consequences, revoked housing contracts, and even expulsion.
In addition to the restrictions on gatherings, students are also required to be back in the residence halls prior to 9:00 p.m. until step 3 of the Maroon and Gold Sunrise Plan. This is certainly plausible with most stores and restaurants on campus closing around 9:00 p.m. in response to the corona virus and previous events in Minneapolis, yet it can be more difficult to follow curfew hours with late club meetings, practices, and Greek Life events that a lot of underclassmen living in dorms are involved with. Freshman Luke Wolfe said "I feel like the curfew isn't the best decision set at such an early time right now. People are still going out regardless and it only causes students to be irritated and stressed about being back in their rooms instead of focusing on safe activities that might end a little later and help give them an important sense of inclusion during their first year on campus. It also makes it challenging to get food after dining hall hours."
Unlike previous years, University of Minnesota students with meal plans must now make reservations through Open Table prior to each meal. This is done by campus dining to track the number of students in each dining facility during a given time, but this can be irritating for students when all time slots are filled and a student is unable to make a reservation. In addition to the newly added reservations, students are also required to use Tupperware provided for the dining hall for each meal and sanitizer before eating. Dining halls are some of the few dining facilities that require sanitization prior to meals, unlike other restaurants in the area. This could be making a large impact on the successful number of corona virus cases so far at the university due to the level of exposure while eating.
It is unknown what future semesters will bring regarding the current situation, but it is vital to continue to be patient and comply with the University of Minnesota, especially within campus residence halls.