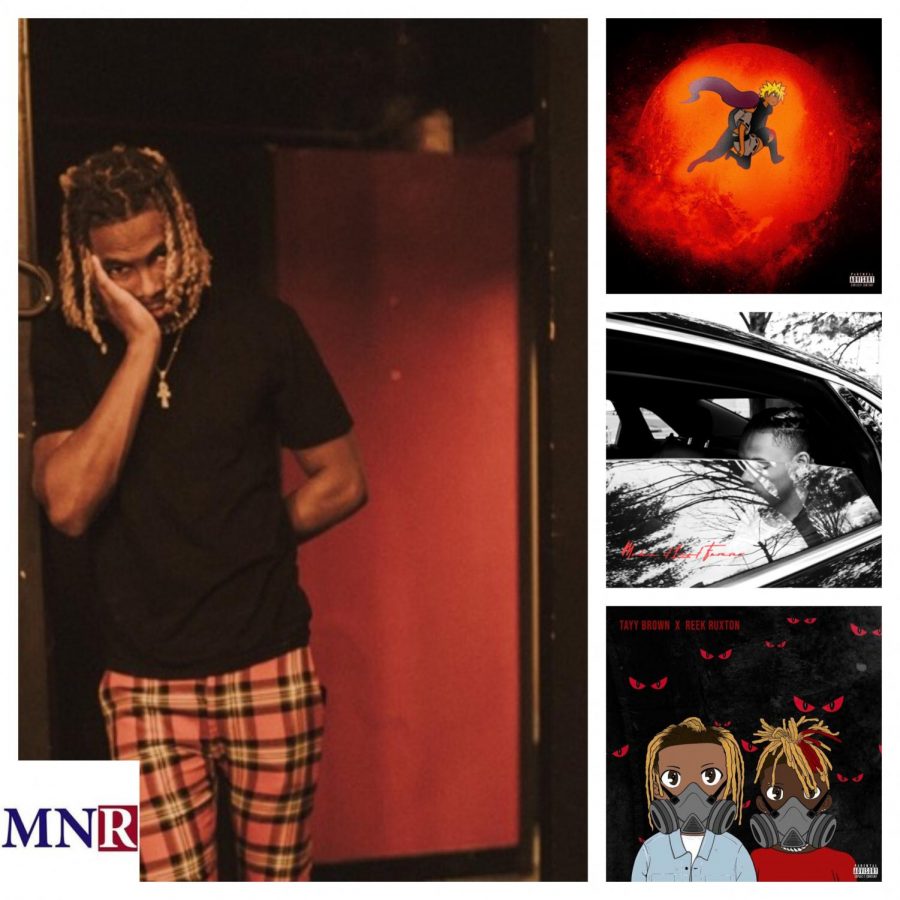 2020 has been a terrific year for hip-hop in general with numerous highly anticipated projects delivered to fans. One artist who has had a great year, but hasn't received the attention he deserves is Tayy Brown. Tayy first appeared on my radar in late 2018, when I watched him perform as an opener on the "Ski Meets World" tour. The first Tayy Brown song I ever heard was "Nun to Lose" and Tayy's live performance of the track was incredible. I can personally attest to the fact that Tayy does not need autotune, and has an incredible voice, as the live performance of the track mirrored what is available on streaming services. From the limited information available on both Tayy and the track, I was able to figure out that "Nun to Lose," released on June 30th 2018, has somewhere in the ballpark of 240,000 plays across YouTube, Spotify, Soundcloud, and Apple Music.
Two years later Tayy is still putting out impressive work with a lot of variety. 2020 was a big year for Tayy, as he released three full length albums, "The Quarantine," "Make it last forever," and "3y's." The second album to be released by Tayy this year "Make it last forever" shows off his versatility as it is his first and only attempt at an R&B album. Although it was not a commercial success in the conventional sense that it didn't chart or receive any RIAA certifications, "Make it last forever" was a fantastic album and explored different aspects of Tayy's personality and style.
Released on April 20th 2020 and coming in at 27 minutes and 51 seconds "Make it last forever" is 8 tracks long and contains no features or "filler" content like interludes or skits. On the title track "Make it last forever" Tayy dissects an ailing relationship with a significant other with Tayy crooning "I seen you cry way too many times, don't assume that I'm wasting your time, show me your heart, and I'll show you mine, let me know if I'm crossing the line." I really enjoyed Tayy's crack at an R&B album, and it has been a mainstay of my current rotation. 
Although I wrote a complete album review of Tayy's first release of 2020 "The Quarantine," which I invite you to read, I will cover the meat and potatoes of the project anyway. "The Quarantine," a collaborative project between Tayy Brown and Reek Ruxton, features 7 songs and one minute long interlude for a total of 8 tracks. Released at the beginning of the COVID-19 pandemic, the album is chock full of hilarious references to the current moment with the duo crafting ludicrous bars like, "she gon bless me like achoo, they pay for what I do."
Tayy's most recent release to date, aside from his newest single "Golden," is his most quintessential album to date "3Y's." Combining all of Tayy's best elements, as well as pure anticipation due to the fact that "2Y's" is one of my favorite projects to be released by the Maryland native, "3Y's" is my favorite project Tayy has released so far this year. On the opening track to "3Y's," "Nothin' Left," Tayy reflects on a common theme running throughout his music, alcohol and substance abuse. On the hook Tayy raps, "I'm gonna pop her like a pill because I'm dying," highlighting this recurring theme. Over the years Tayy has been pretty open about his fondness of alcohol, another theme he references on this track and throughout the album with the east coast MC declaring, "they say drinking ain't the answer, but when I'm off it nothing really matters, they ask me how im dealing with it after, I just turn the darkness into liquor." 
If "3Y's" is an accurate representation of what Tayy has in store for the future he is undoubtedly an artist worth keeping tabs on. Although Tayy has not received the recognition that I think he is owed, he has an incredible work ethic, dropping quality music on a regular basis. If you don't know who Tayy Brown is, that will change soon.