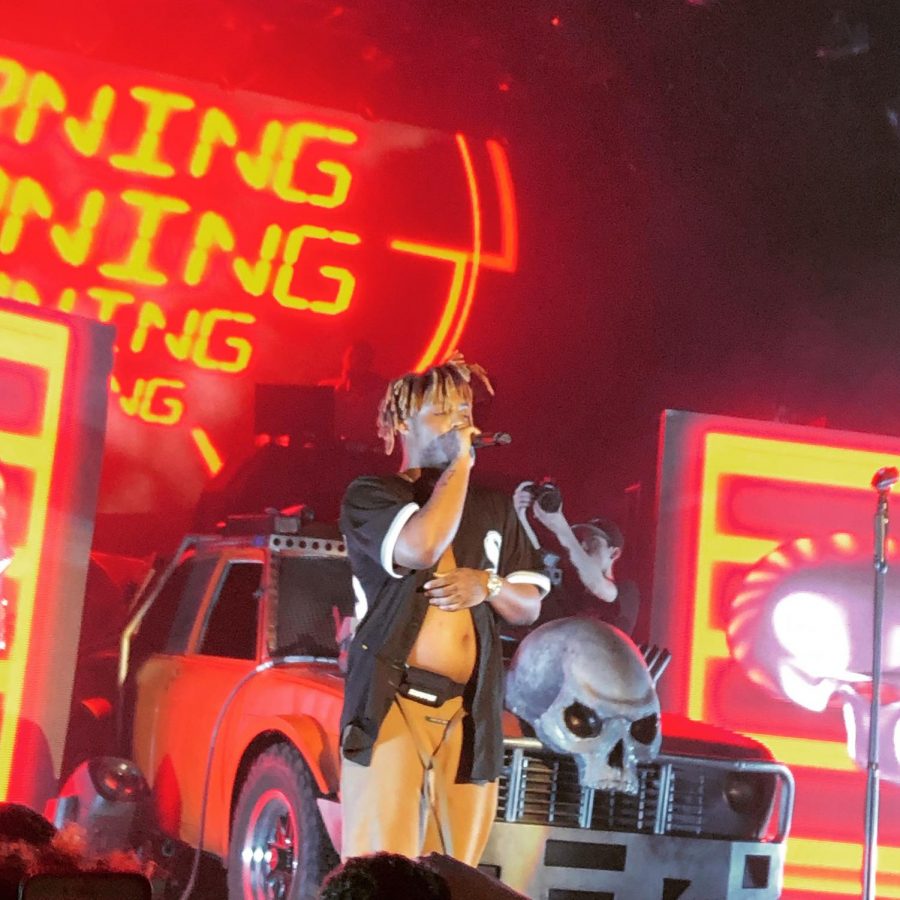 On December 8th 2019, Jarad Anthony Higgins, a.k.a. Juice Wrld, died due to a tragic drug overdose in his hometown of Chicago Illinois. Juice was 21 years old when he passed, but his impact on the music industry far exceeded his age. Since his death, Juice has been the most streamed artist on Spotify, and was named favorite male hip-hop artist of 2020 at the American Music Awards. As tradition, Spotify released their yearly "wrapped" statistical breakdowns, revealing that Juice Wrld was streamed 5.9 billion times on the platform in 2020, for a total of 289 million collective listening hours. His first posthumous project, "Legends Never Die," was one of the biggest releases of the year and debuted on the Billboard Hot 100 Chart at number one, selling 497,000 album equivalent units in its first week alone.
On December 2nd 2020, Juice's friends, family, and fans, celebrated what would have been his 22nd birthday. As part of the celebration, Juice's camp released the track, "Real S**t," produced by long time collaborator Benny Blanco. According to an Instagram post made on Juice's birthday by Benny, the track was "the first time I (he) saw his magic… the whole room dropped their jaws and watched him in awe…" My favorite bar on the track is definitely in verse two when Juice says "havin black h*es snorting up the white b*tch, main h*e found out about my mistress, gotta flip the script like a kickflip." This line reminds me of another Juice song, "Black and White," where he again employed contrast between race and drug use. I also got a kick out of the skateboard reference used here, as it reminds us all that Juice was just a kid like the rest of us who enjoyed "Tony Hawk Pro Skater," and hitting ollies in the parking lot before shows while on tour.
Since Jarad's death his mother started the campaign, "Live Free 999" which aims to support youth in their battles with depression, anxiety, and drug addiction. Juice's Mom, Ms. Wallace, noted that "young people around the world were truly touched by Jarad's music because he spoke to issues and situations in his music that resonated with them so deeply." The charity has also received funding from Juice's label Grade-A entertainment, and Interscope records. A link to the campaigns resources can be found here- https://livefree999.org
On December 4th, Juice's friend and frequent collaborator, DJ Scheme, released his debut album titled "FAMILY." The album contained a slew of features, including The Kid LAROI and Ski Mask the Slump God. Unfortunately the version released today did not include "Buck 50" featuring the late Juice Wrld and Carlton McDowell, with DJ Scheme explaining on December 1st that the track would instead make its appearance on the deluxe edition of the album. In addition to "Buck 50," it seems possible that Juice fans may also be treated to a new album sometime in 2021, with buzz surrounding a project possibly titled "The Outsiders" reaching new highs. In addition to a possible new project, a Juice Wrld documentary was confirmed to be "in the works" according to Grade-A label executive, Lil Bibby. However Juice's photographer Chris Long took to Instagram earlier this year to break the news to fans that the film has not even been started, but that the idea may still materialize at some point in the future.
2020 has been a long year, and one that has been markedly dark without Jarad's light in the world. Since his passing fans have taken to social media every day to share memories, and talk about Jarad's influence on their own lives. Although he is not here with us, Juice Wrld's memory will continue to live on through those he left behind, legends never die.
Rest in peace Juice Wrld, you are missed.