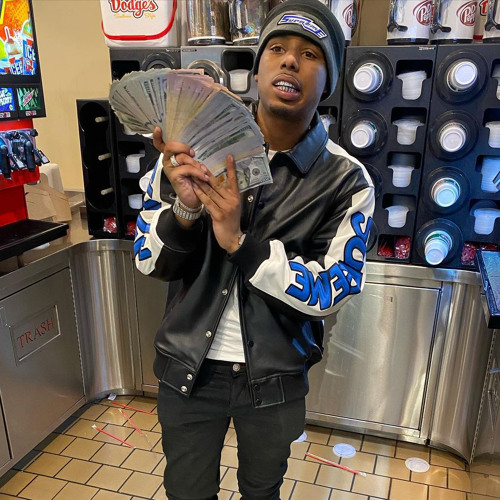 On February 5th 2021 up and coming Memphis rapper Pooh Shiesty, real name Lontrell Williams, released his debut mixtape; "Shiesty Season." Coming in at 17 tracks, for a total playtime of just under an hour, "Shiesty Season" has set the tone for what we should expect from the new members of Gucci Mane's label "1017 Records." Pooh was one of six new artists to be signed to the prolific trap icons label, but is by far the stand out talent due to his small time success prior to teaming up with Guwap. His debut project on the 1017 label contains features from Gucci Mane himself, as well as his fellow labelmate Foogiano, Lil Durk, Big30, 21 Savage and others.
Prior to the official release of "Shiesty Season" the single "Back in Blood" was released to generate anticipation for the project. The single featuring Lil Durk was released on November 6th, the same day that King Von was tragically killed in Atlanta Georgia. Following the death of Von, Durk and Shiesty released a music video for the track which displayed imagery paying respects to Von's passing. On the track Durk raps, "book his a** I wish he would come" in reference to Quando Rondo's desire to return to touring in the aftermath of Von's death. The official music video for the track currently boasts over 39 million views on YouTube alone as of February 9th. 
In addition to "Back in Blood" the track "Guard Up" was also released before the project in its entirety. On this cut, produced by TP808, Shiesty shows off his word play while flowing over a more traditional trap beat. "My lil n****s bangin' Shiesty Gang in Alabama, these lemon squeeze, bust his cherry, clip hold a banana" chides Shiesty. 
Although his wordplay is clever and hilarious, Shiesty's relationship with guns is pretty serious as the Tennessee native was arrested in late October of last year on charges of aggravated battery with the use of a firearm. In the aftermath of Shiesty's arrest, "Guard Up" was intended to build anticipation further for the release of "Shiesty Season," and it did just that. Prior to its official release, "Shiesty Season" placed second on Apple Music's "top album" chart off of pre-downloads alone.
One of my favorite tracks on the project, "Box of Churches" featuring 21 Savage received some interesting feedback on social media. On the track Shiesty raps "I mismatch designer with the J's, though I'm still posted on the block, eat a box of Church's before a steak." In the hours following the official release of "Shiesty Season" on all platforms Church's Chicken's official Twitter account tweeted at Shiesty.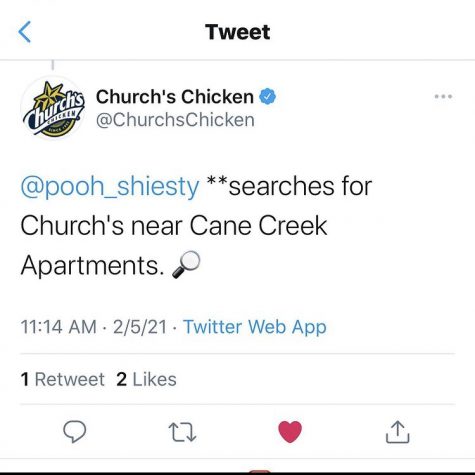 Shiesty, who grew up in the Cane Creek neighborhood of Memphis, reposted a screenshot of the tweet to Instagram saying "Let's goooooo".
Coming in at track number 16 "Master P" featuring Tay Keith is perhaps the most catchy track on the entire project. No surprise here, the beat is pulsating with rolling hi-hats and kick-drums that set the tempo to this Tay Keith banger. On the hook Shiesty states "one shot to the head, may he rest in peace, I'm the reason doctors hooked him up, I feel like Master P," in reference to the late 1990's film "I Got the Hook-Up" starring Master P himself. Although some of my other favorites on this project like "Back in Blood," "Box of Churches," and "Big 13 Gang" all have features, "Master P" shows off Pooh's solo ability and solidifies him as one of the more talented members of "The New 1017."
From January 29th until its official release "Shiesty Season" spent three weeks on top of the Apple Music Pre-Add Charts. "Back in Blood" has remained on the Billboard Hot 100 chart, as well as on top the Billboard Hip-Hop Charts where it now sits comfortably at number 7. "Shiesty Season" has undoubtedly been a commercial success and is on pace to earn the Memphis native his first gold, and possibly platinum plaques depending on how "Back in Blood" continues to perform. Overall I thought "Shiesty Season" was a solid project and a good preview of what to expect from Pooh, and the rest of 1017 in the coming years. Regardless of what comes next, this will not be the last we hear from Pooh Shiesty.