What Do Billionaires Do in Their Free Time?
It's hard to be unfamiliar with the age-old question "What would you do if you had a billion dollars?", but a man named Marc Lore is taking that to the next level. Lore believes that the current state of American urban areas simply isn't enough. He highlights countless problems with today's cities on his website, including but not limited to harmful pollution, no regard for environmental impact, shortage of housing options, unsafe communities, and inefficient travel. He wants to change all this, and is taking initiative on his own take at urban life. He is setting his sights on changing the city life of America.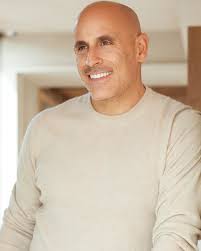 Lore is a man who has lived a very successful life. He started two very successful e-commerce businesses, both of which he sold for about half a billion and over three billion dollars respectively. After that, he joined Walmart, and has led the entire online shopping operation for the last 5 years. He also recently bought the Minnesota Timberwolves and Lynx. He now plans on taking his endeavors to the next level as he sets his sights on Telosa.
Telosa is Lore's proposed urban utopia. He wants to literally create a city from scratch, somewhere in one of America's desert filled states. He plans on creating a "more equitable and sustainable future" with Telosa, as all aspects of our current urban life would be looked at and adjusted. Renderings of his city have included hydroponic gardens along with trees and other touches of nature all over and parks and ponds as public spaces. He wants to follow something he calls a 15 minute lifestyle, in which everything necessary to live in the city is a 15 minute journey from home.
The city will heavily focus on walking and renewable-focused means of transportation, as well as automatic driving public transportation. The city's energy will be a combination of solar from the rooftops and other renewable sources. This lowers cost, as well as drastically decreases the amount of pollution that modern cities experience. There will be a system to protect against drought in place, ensuring that everyone in Telosa will have access to water at all times. There's even been descriptions of an app from the city that offers personalized health care options that are of access to all of the citizens.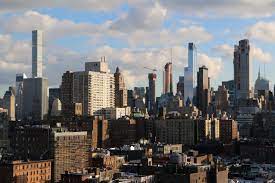 Telosa will also have very eccentric architecture, as Lore has hired the Danish firm Bjarke Ingles Group (BIG) to design the city. BIG is a world famous architecture firm and just by themselves they are very ambitious. They have designed countless world famous buildings, including Google's headquarters. An article does their architecture no justice, but their website provides a true look at what the firm is really capable of. 
"
We have a chance to prove a new model for society that offers people a higher quality of life and greater opportunity. When I look out 30 years from now, I imagine Equitism serving as a blueprint for other cities — and even the world — and Telosa being a place of pride for all who live there."
— Marc Lore
One of the main points that Lore feels strongly about is the idea of equitism. He feels that the city will be the most diverse, welcoming, and personalized place in the world. He also believes in the idea that the citizens should truly be a part of the city, so he's making it happen. Citizens of Telosa will quite literally "have a stake in the land; as the city does better, the residents do better." Lore believes that the combination of completely renewable resources as well as the low price of the desert land will allow living costs to remain remarkably low. This way, life in the city can truly embrace equity and inclusivity for all. 
There is not a lot that the public knows about this project, however there are some details we do know about as of now. We know that the current step is finding a location. This is where everything starts. This is where investors and other sources of start-up capital can begin to accumulate. We know that states like Arizona, Utah, Nevada, and Texas are all being looked at, and careful consideration is going into where Telosa will be. We also know that the starting price tag is around $400 billion. However, there is not a lot of information as to where that money will come from. More statistics include that the city plans on having its first 50,000 people move in in 2030, and then should be up to 5 million residents by 2050. It's a massive and long term project, but we can't wait to see where this goes.