Young Dolph Laid to Rest
December 1, 2021
Memphis rapper, Young Dolph was shot and killed Wednesday, November 17. He was visiting a well known Memphis bakery, when a car pulled into the parking lot behind him. Two people proceeded to get out of the car and shoot at him in the bakery. He was pronounced dead at the scene.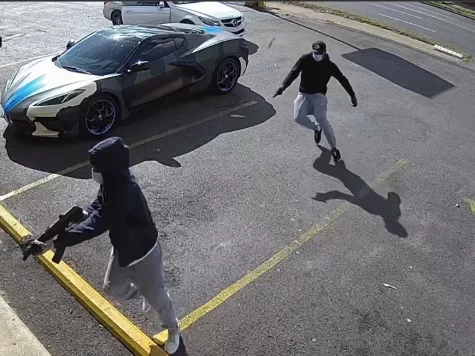 News spread quickly through social media and a large crowd gathered around the bakery shortly after the incident. Police experienced a constant struggle keeping everyone back and away from the scene. 
Emotions were strung high in the crowd, and people were crying and yelling in mourning over the situation. Dolph was beloved in the Memphis community, and it was apparent that he was getting ready to give out Thanksgiving turkeys around the Memphis area shortly after, something he'd previously been known to do. 
The day after, the Memphis Police Department tweeted a police report, as well as images from the scene. They stated that they urge anyone with useful information regarding the pictures of the car or scene to get in contact.
The attached police report reads:
"MEMPHIS, TN – On November 17,2021 , at 12:24 pm, officers responded to a shooting call at 2370 Airways Boulevard. Officers located an unresponsive male victim lying on the floor of the business with multiple gunshot wounds. The male victim has been positively identified as Adolph Thornton Jr, 36. Mr. Thornton was pronounced dead at the scene.
Investigators obtained video surveillance which shows two suspects exit a white two-door Mercedes Benz armed with guns. The suspects approached the victim while he was inside the business and shot the victim several times. The suspects then fled the scene. 
No arrests have been made. The investigation is ongoing."
Dolph was born in Chicago, but when he was two years old, he and his family moved to Memphis, where he grew up. He released his first mixtape in 2008, and started his own record label in 2010. 
Dolph caught notable attention when he was featured in O.T. Genasis's platinum single "Cut it" in 2015, and then grew more popular in 2016 with the release of his debut album "King of Memphis". Since then, he has released 6 more albums, his most recent being "Rich Slave".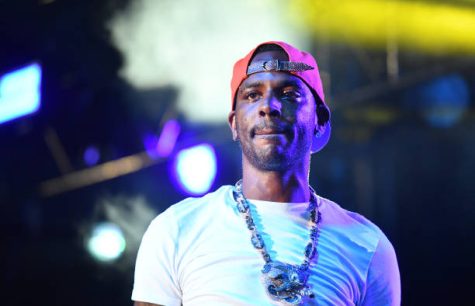 The events of November 17 were not the first time that Dolph had been in life threatening situations. When "King of Memphis" was released, it raised tensions among some other Memphis rappers like Yo Gotti and Blac Youngsta. The beef led to ongoing diss tracks between Dolph and Gotti, and eventually multiple incidents involving shooting. There was one incident in particular during which Dolph's car was shot "over 100 times". Despite this, he was safe because of his bullet proof panels. He later released his second studio album, "Bulletproof".
Dolph's family remained silent about his death until almost a week after. On Wednesday the 24, they released a statement. 
"There are no words that exist that sufficiently express the pain we are feeling as a family. Losing Adolph, Dolph, Man-Man, changes our lives forever. And while we will take each day as it comes, we are comforted in knowing that he leaves a legacy that reflects his heart. A heart that was for his family. A heart that was for the people. 
"We are grateful for the outpouring of love. We are grateful that his godly obligation to show kindness to the world is being acknowledged. 
"As a family, we were blessed to call him our son, our nephew, our brother, our cousin, our partner and our Father. And now, we have the honor of calling him our angel. A role he has always played."
On Tuesday, November 30, there was a larger celebration of life, as well as a more private funeral for Adolph. There was a funeral procession, and he was laid to rest in a cemetery in South Memphis.