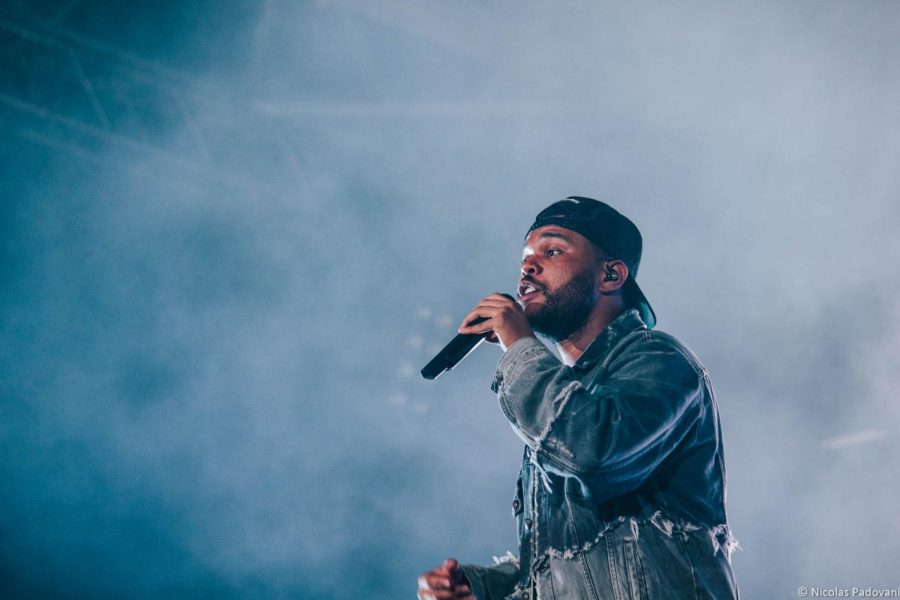 Dawn FM is the fifth studio album released by singer-songwriter Abel Tesfaye, more commonly known as The Weeknd. Dawn FM is the follow-up album to After Hours, which received critical acclaim with top-charting hits: "Blinding Lights, Save Your Tears, In Your Eyes, and After Hours." Two years later Dawn FM is upon us, with Tyler, the Creator, and Lil Wayne accompany The Weeknd on separate tracks, as the only musical features on Dawn FM. An interesting and rather unsettling addition to this project is the use of narration, voiced by Jim Carrey, acting as the "103.5 Dawn FM" radio host. Carrey opens the album with a forewarning to the listeners:
"You are now listening to 103.5 Dawn FM. You've been in the dark for way too long. It's time to walk into the light and accept your fate with open arms. Scared? Don't worry we'll be there to hold your hand and guide you through this painless transition. But what's the rush? Just relax and enjoy another hour of commercial-free yourself music on 103.5 Dawn FM." 
The nature in which Carrey chooses his words conveys a tone unlike any of Abel's other albums, Dawn FM will be a journey and it is an experience unlike any other. 
Upon first listening of this project the night of release, I was unsure of what to think, where were the chart-topping hits? The only single released prior to Dawn FM was "Take My Breath" an undeniably catchy tune that has been used in the promotion of numerous sporting events. To say the least my expectations coming off of After Hours were high, and Dawn FM seemingly fell flat at first.
I listened to the album in full the next day, no skips, just 52 minutes straight of Dawn FM. My reactions and initial feelings completely changed. The production of each beat is second to none, the transitions are mind-bending, every song seamlessly transitions into the next. Prematurely skipping a song is a disservice to the amount of work and care that went into this entire album. "Every Angel is Terrifying" is not necessarily a highlight on the album, much of it is taken up by Carrey's narration as an advertisement, but the transition into "Don't Break My Heart" is awe-inspiring perfection. 
Every song on this album adds to the experience that is Dawn FM. This is not an album of chart-toppers, it is an experience. When Abel set out to make this album, I don't personally think that he was going for a record-setting album, this is a passion project for him. His sound has changed largely from After Hours and it is not a mistake. Looking back at previous projects, Abel has continued to change/tweak his sound to shape his music into what we have here on Dawn FM. Apple Music declares the album genre as "R/B Soul" I would more closely align it towards 80s/Synth/Pop, or a combination of the three. The album contains all the songs you could want with catchy choruses and dance-worthy beats to boot. 
Dawn FM is an album that shall not be trifled with. Its early release and high praise makes it an obvious front runner for album of the year. The completeness of the album, with the vibes and silky smooth voice of The Weeknd, will put it in contention if not put it over the top for album of the year. I know that it is personally my favorite album of the year, all things considered, that it released the first week of the new year. 
I personally love and enjoy the entire album and prefer to listen to it all the way through, and challenge you to do the same upon first listen. However; the most obvious highlights are: "Gasoline, How Do I Make You Love Me?, Out of Time, and Less than Zero." I truly think that there is something here for everyone on this album, The Weeknd has once again struck gold. 
I give this album a 9/10. 
Dawn FM was released on January 7, 2022, and is available to stream on your favorite music platform now.