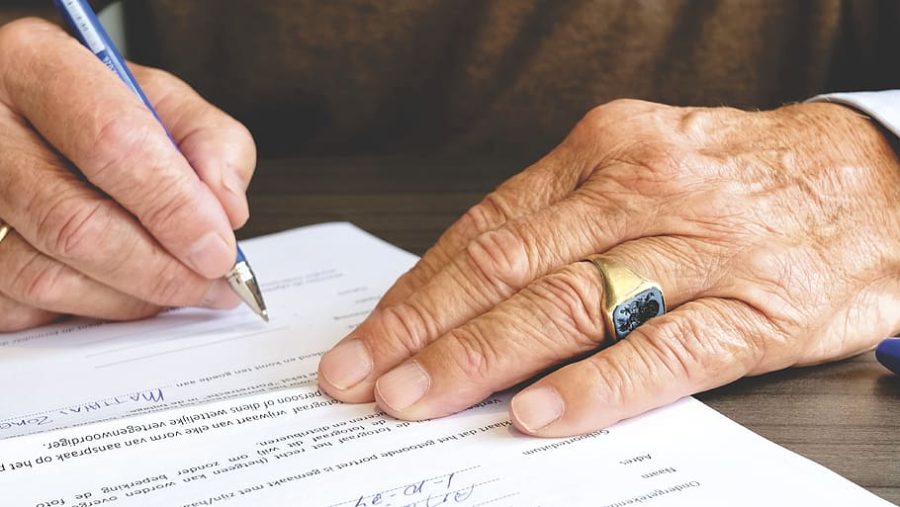 The American Association of Retired Persons (AARP) is the largest special interest group in the United States, boasting a membership of 38 million. AARP claims to be a champion of causes for seniors such as social security, retirement savings, and affordable healthcare, but if you follow the money it may reveal a compromised organization.
Lucrative financial relationships have always been a large source of revenue for AARP, with numbers increasing every year. This raises the question if there is a conflict of interest within the group's agenda. How can they claim to advocate for our nation's seniors, but are in the pockets of large corporate health insurers?
AARP earns its revenue in a few ways. First, it charges seniors a yearly membership fee to gain access to special discounts on health care and insurance. Its main source of income derives from royalties earned on selling supplemental insurance plans to its members, specifically from United Healthcare, the nation's largest insurer. These plans include Medicare Advantage plans, Medicare Part D prescription drug coverage, and Medigap supplemental coverage.
AARP receives a flat annual royalty fee for covering the sale of the Medicare Advantage and Part D plans, but receives a royalty fee of 4.95 percent of premium revenues paid for Medigap coverage sold. Otherwise, AARP makes 5 cents on the dollar for each Medigap plan it helps sell. This provides a strong financial incentive for the group to aggressively sell, market, and renew as many policies as possible.
This relationship has proven to be extremely lucrative. In 2019, AARP helped sell about $8 billion in total UNH Medigap premiums to its members, which at a 4.95 percent royalty fee, amounts to roughly $400 million into the pockets of the organization.
The revenue earned from these royalties dwarfs the amount earned from membership fees. In 2019, received nearly $1 billion in revenue from royalty fees, 57.6 percent of their total revenue. In comparison, the group only received $300 million in membership fees in 2019.
Jonathan Decker of the American Commitment, a free-market advocacy organization, criticized this relationship, "It's time we pull back the curtain on AARP's lucrative relationship with UnitedHealth Group. Corporate royalties now account for three times more of AARP's revenues than membership dues from seniors. If you thought their lobbying on healthcare policies and support for price controls was being done with seniors' interests in mind, just look at their books—and think again."
Phil Kerpen, President of the American Commitment, points out the obvious conflict of interest in the relationship between the 'senior-advocacy' group AARP and the nation's largest insurers, "Seniors deserve to know the truth behind AARP's motivations in its policy advocacy. Every senior—and lawmaker—should follow the money and ask themselves, 'AARP advocates for who?'
Former AARP CEO Bill Novelli admitted to the incentive the organization has in pushing Medigap supplemental plans, "It's fair to say that AARP does have a financial interest in Medigap insurance because it's a significant revenue raiser for them. If Medigap were somehow reduced, then AARP would have a financial reduction."
This lucrative financial situation was under threat in 2011 when lawmakers were considering changes to Medigap insurance by creating a cap on expenses in traditional Medicare and requiring seniors to purchase Medigap coverage to pay deductibles and copayments. This proposal would have significantly lowered the amount seniors would pay on Medigap premiums, but this would also threaten AARP's largest cash cow. Then-CEO Barry Rand wrote to the Congressional committee crafting policies like this declaring AARP's position against any changes to Medicare and Medigap.
This is just one example of the conflict of interest that exists within AARP. If seniors could pay less, AARP loses revenue.
As a non-profit tax exempt entity under section 501(c), AARP enjoys many benefits from not having to pay taxes. According to their Form 990, AARP's net income (revenue minus expenses) was $139,791,096 in 2019 and a total of $1.5 billion since 2009. Since 2007, the group has received $6.7 billion in tax free revenue from Unitedhealth Group.
These are fantastic profits for an organization that has seen membership dues decline since 2000. In 2000, membership dues accounted for 28.9 percent of AARP's total operating revenues; that number decreased to 17.7 percent in 2019. Meanwhile operating revenue from marketing from royalty fees has increased from 35.6 to 57.6 percent in that same time period.
AARP makes more than three times of its budget selling insurance products to members than it does from membership dues themselves. Which is ironic because profits for the organization have been steadily climbing over the years.
High-ranking employees have cashed in on these impressive profits. In 2019, the group paid CEO Jo Ann Jenkins $1.4 million in salary and other compensation. In the same year, 13 other employees made $450,000 in total compensation.
AARP claims to be an organization that advocates for our nation's age 50-plus population, which apparently is an incredibly lucrative business. One thing is for sure, working for seniors and being in the pockets of Big Insurance companies are mutually exclusive, and AARP seems to have made its decision.