Fall is Here for a Limited Time
Fall is here. The leaves have changed into pigments of orange, yellow, brown, and red. Leaves have already started to fall, and the rakes and leaf blowers are coming out. The days are getting shorter with the sun coming up at around 7:00 am in the morning, and the sun going down at around 6:00 pm most days. Fall is a special time of the year and personally one of my favorite times of the year because of the aesthetic of it all. I love fall because of the temperature mostly. The temperature of Fall is usually around 50-70 degrees fahrenheit which is perfect for pants and a sweatshirt or if you're feeling bold shorts and a sweatshirt. 
"
One thing about Fall is after raking all of my leaves, I love that I can jump and play in the pile
— Willie Coffou
Fall is also the time of Halloween. People have costumes of anything and it seems like everyone is having a blast when collecting candy or giving out candy. Halloween is also the time of spooky and scary things. All of the classic Halloween-related movies make a return around this time on TV and streaming services getting people in the mood of Halloween. Some movies worth mentioning are all of the "Halloween" movies, "Halloweentown," "Charlie Brown It's the Great Pumpkin," and "Child's Play" all movies I always make sure to watch around this time.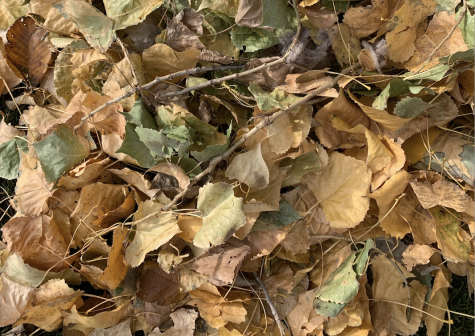 A great thing about Fall is the sports. Fall is a great time of sports as the most popular sports in America are all on and there is always something to watch. The World Series is happening right now as it started on October 28, which is always fun to watch. Fall also has the return of many other sports such as hockey which returned October 11, NBA on October 18, and also football is on as it is in the middle of the season. 
Another thing that is a huge part of Fall is Thanksgiving. Thanksgiving is the time of giving thanks to everything that you appreciate in life and a time where you really can be around your family. My favorite thing about Thanksgiving is the huge feast that has everything you could ask for. From the rolls, turkey, ham, mashed potatoes and gravy, corn, cranberries, and my personal favorite stuffing it is all very good and one of my favorite meals. Thanksgiving also has great desserts with a bunch of different pies such as pumpkin pie with whipped cream, apple pie, and sometimes even blueberry pies. 
Fall is also the time where tons of restaurants have special limited time foods that come back to their menu. Many restaurants have their limited time foods or drinks containing a typical food or spice from fall such as pumpkin or cinnamon. One of the most popular and most well known is Starbucks' Pumpkin Spice Latte. Others include IHOP'S pumpkin spice pancakes, Cheesecake Factory's pumpkin pecan cheesecake, and Chick-fil-A's autumn spice milkshake. It seems like these specialty foods are here and then gone in a flash which is very disappointing because they are all very good.
Another thing that comes with Fall is knowing Winter and Christmas time is just around the corner. The temperature is just going to get colder and colder and all of the leaves will be gone. It will be time to take out the jackets and put the shorts away as there will be snow and freezing temperatures. 
Overall, Fall has many great things about it without many bad things. I think Fall and Winter are the 2 best back to back seasons without question. Sports coming back, holidays, Halloween, limited time foods from restaurants, and very cosey temperatures. What's there not to like?