2022-2023 Gopher Basketball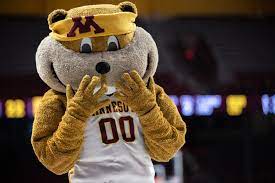 Minnesota Gopher basketball is going for their 11th NCAA tournament appearance this year as
they look to get back there for the first time since 2017. The Gophers, led by 2nd year
coach, Ben Johnson are looking to young talent to push them to an extra caliber this season.
Excitement is built around newcomer Dawson Garcia who has transferred from the University of
North Carolina. The 6-11 sophomore graduated from Prior Lake high school and is finally
returning home to play for the Gophers this year. The addition of Garcia along with veteran
talent should push the Gophers to excel this season.
Junior Jamison Battle will be one of these veterans. A staple for Minnesota basketball last
season, it is crucial that he continues his efforts into this year. Averaging 17.5 points per game
last season, his continued efforts would be greatly appreciated by the fans and Coach Johnson.
After all, him being a Minnesota born kid who can shoot the three makes him an immediate fan
favorite.
The recruiting class also brought in a few guys this season which will boost the slim bench the
Gophers had last year. Minnesota will bring in five three star recruits. One being Minnesota's
Mr. Basketball, Braeden Carrington. Other freshmen joining the team will be Jaden Henley,
Joshua Ola-Joseph, Pharrel Payne, and Kadyn Betts. With good leadership from veterans and
coaches the hope is this young talent is able to flourish quickly in maroon and gold.
Leading these men is coach Ben Johnson. In his second year with the team the former gopher
looks to build on what he has begun. His recruiting has been great and is what got him to the
University after leaving Xavier as an assistant, where he spent 3 years. However the question is
if he can win big games in Big Ten play.
Minnesota will continue to play its home games at the historic Williams Arena this season.
Opened in 1928 'the barn' is a great place to watch a game and one of the best atmospheres in
college basketball. The wooden interior along with a raised court make it what it is today.
Hopefully this environment and a little energy from the fans is all the Gophers need to get it
done at home this season.
The Gophers will kick off Big Ten play on December 4th as they play the Purdue Boilermakers. It
is a tough road matchup to begin Big Ten play but it doesn't get any easier. The Gophers then
return home to play Michigan who has had our number for years. The depth of the wolverines
will be tough to beat but doing so could lead to a statement win.
Although it seems as if the Gophers will be able to scrap away quite a few wins at the start of
the season it will be tough for them to get any traction when heading into Big Ten play. They are
one of the lowest ranked teams in the conference and the experience level of the players is not
fully there to win big games down the stretch. The hope is that growth will come over the season
as they could end with a statement win, facing Wisconsin at home in the season finale.
Hopeful Gophers fans will still pack 'the barn' this year, but will it be enough to get to where the
program wants to be? Years of hope have left fans sitting wondering when the special season
will form out of nothing. Maybe this is that year, the year young blood mixes perfectly with
veteran talent and sends the Gophers on a deep NCAA tournament run.