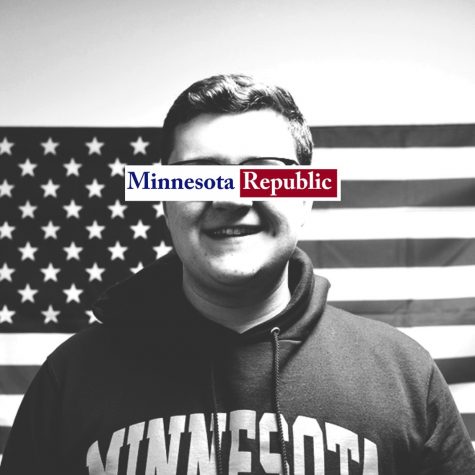 Nick Majerus, Chief Digital Media Editor and also a member of our senior team, is a senior at University of Minnesota - Twin Cities. In his spare time, Majerus enjoys playing guitar, working for The Minnesota Senate, and participating in
Minnesota Students for Liberty. 
Majerus' key focus is in producing the podcast
Hot Take 
and managing a handful of the
Minnesota
Republic's
social media, aside from writing.
Nick Majerus, Chief Digital Media Editor
Mar 08, 2019

Hot Take: S2 E1: Interview With John Mcafee

(Story)

Feb 21, 2019

Virgina Forced to Secede from Union

(Story)

Nov 19, 2018

PROTEST! at the MN Capitol

(Story)

Nov 15, 2018

HOT TAKE: Ep. 3 – Protests, Menthol Bans, and Hillary 2020?

(Story)

Nov 08, 2018

Hot Take: Ep. 2- Election Results, Predictions, and Vandalism.

(Story)

Nov 07, 2018

Leftists Double-Down on Bridge Vandalism

(Story)

Oct 30, 2018

Hot Take: Ep. 1: Arsons in MPLS, Deaths in Puerto Rico

(Story)

Oct 25, 2018

Lawrence Jones Speaks at UMN

(Story)

Oct 25, 2018

Minnesota is Dead

(Story)