Buy your tickets A$AP
The Twin Cities play host to many spectacles, but few combine talent from both America's rap Mecca that is New York City and the tropics of Honolulu, Hawaii.  The Skyway Theater is hosting one such banger on November 16th that features both New York's own A$AP Ferg and MadeinTYO– a man who toured the world long before his music career. Having lived in Hawaii, all throughout the continental United States, and Japan due to his father's enlistment in the U.S. military, MadeinTYO is certainly well-traveled.
A$AP Ferg, born Darold Durard Brown Ferguson Jr. has over a dozen published projects to date, with his most recent studio album Still Striving featuring a top ten hit on the Billboard Hot 100 charts.  Ferg is currently on tour for his newest EP titled "Floor Seats", a nine-track project with features ranging from the recently exonerated A$AP Rocky to the fem-fatal Rico Nasty. The self-titled cut "Floor Seats" from Ferg's newest project hearkens back to the earliest days of A$AP's music, utilizing distorted human voices to lay the main spine of the beat while backing it up with thundering 808's, kick drums, and the occasional police siren.
The video for "Floor Seats" features Ferg and his posse bumming around Brooklyn on their bikes visiting various landmarks in their hood, from the local basketball court to the corner bodega.  Ferg's video also utilizes a style of production that has recently come into the mainstream. This style leans heavily on the lack of post-production and allows for a grittier delivery.  Tracks mixed this way may sound "unprofessional" to those who are unfamiliar with Ferg's discography, but to those acquainted with his music, this is simply another artistic trend.  Ferg's newest album reminds me of the golden days of New York hip hop as it blatantly sells the weed smoking, gold grill, forty-ounce sipping lifestyle.
MadeinTYO, on the other hand, will be performing content from his debut album, Sincerely Tokyo, which debuted at 51 on the Billboard Hip Hop charts.  I was enthralled by MadeinTYO's freshman album which boasted the singles "Chuck E Cheese" and "Ned Flanders," featuring his tour mate A$AP Ferg.  I was fortunate enough to see MadeinTYO this summer at the Rave in Milwaukee when he opened for Juice WRLD and Ski Mask the Slump God on the Death Race For Love Tour.  Although Juice and Ski gave five star performances, MadeinTYO stood out to me as his set had the most crowd interaction and hype despite both the brevity of his performance and his status as an opener. 
Malcom Jamaal Davis, known by his stage name MadeinTYO, first made a name for himself in 2016 when he released his track "Uber Everywhere" which peaked at number 51 on the Billboard Hot 100 charts and spawned numerous remixes.  Tokyo was also awarded the coveted title of XXL Freshman by the XXL hip hop magazine in 2017, where he was featured in a cipher with Playboi Carti, Ugly God, and the late XXXtentacion. The Skyway will be hosting Tokyo and Ferg alongside producer and DJ Murda Beats, who has collaborated with Lil Pump, Smoke Purp, Travis Scott, Drake, and more.
The Skyway Theatre is located in downtown Minneapolis at 711 Hennepin Avenue, a block from Historic First Avenue.  I have previously attended concerts at the Skyway, which makes use of an old cineplex to house its shows.  It's a nice enough venue, featuring a concrete bowl for mosh pit enthusiasts and an upstairs balcony section of leftover movie theater seats for those not interested in a few scrapes and bruises.  The last time I was at Skyway it was "undergoing restoration" so I didn't take the scaffolding and cardboard overhang that protected those in line from the rain, or the vague smell of piss personally.  The venue has personality and great acoustics, both of which are sure to contribute to fantastic live performance and I can't wait to return.
Leave a Comment
About the Contributor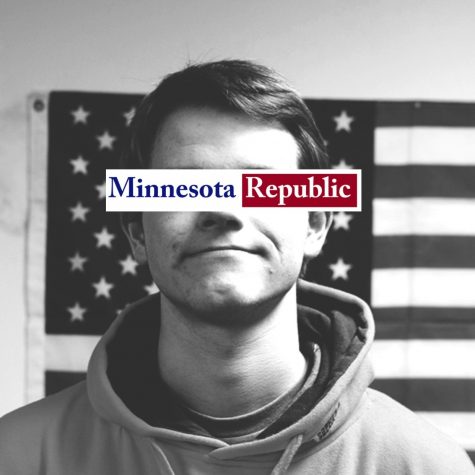 Casey McCabe, Opinion Editor
Casey McCabe, Opinion Editor, is a senior at the University of Minnesota - Twin Cities. Studying Journalism, McCabe is passionate about writing and the...