DaBaby's "Kirk", a spiritual slapper
Kirk, the second studio album recorded by DaBaby, was released on September 27th 2019, and debuted at number one on the Billboard Hot 100 charts.  This was the North Carolina native's first album to chart number one, with the premier track on the album "Intro" debuting at number 17 on the Billboard charts.  As of October 8th, DaBaby had 18 songs on the Hot 100 chart, tying him with Post Malone as the act with the most songs to chart this year at 20 tracks. The name of the album, "Kirk" comes from DaBaby aka Jonathan Lyndale Kirk's last name, which was also the last name of his late father who is referenced multiple times on the project.  This album feels like authentic trap music as DaBaby rides the beat with his signature percussive cadence and drops multiple references to jewelry, guns, sex, and money.
Where this album differs from DaBaby's past projects and contemporary trap albums is its use of religion. On the opening cut "Intro" DaBaby raps," I'm just somewhere f*cked up thinkin' 'bout my father and sh*t, They found him dead a couple days before I started tour, Same day I flew back to the city from Miami, I was out there with the family, lookin' at my daughter thinkin' to myself like, 'Damn, my baby look just like my daddy.'  This opening bar sets the tone for the rest of the project to follow, as this is a DaBaby album, but its more than that, its a recognition of his past and a praise to god for where he is going. In "Intro" DaBaby solidifies himself as a family man and utilizes many religious references, even proclaiming that he is "preaching" on the track.  In my opinion "Intro" is a solid track and sets the tone for the album, but is HARDLY the best cut on the album as the numbers would have you believe.
In my opinion, the best tracks on the album were "Toes" featuring Lil Baby and Moneybagg Yo and "Really" featuring Stunna 4 Vegas, an artist recently signed by DaBaby to his record label. "Toes" is not DaBaby and Lil Baby's first collaboration, and it is shows as the twin Babies go together like peas and carrots.  DaBaby hits the track hard with his signature "bop" style of executing trap punch lines such as, "better not pull up with no knife cuz I bring guns to fights, (BOOM)"
"
"better not pull up with no knife cuz I bring guns to fights, (BOOM)""
— DaBaby
which is contrasted by Lil Baby's cool delivery. "Really" is another standout track as it features Stunna 4 Vegas who released a joint project with DaBaby previously. You can tell just from listening to the song that the duo actually had a lot of fun recording it, as the beat is infectious and the punch lines ludicrous, with DaBaby stating, "She make it shake, we at the shack, she tryna break a n–s back,"
"
"She make it shake, we at the shack, she tryna break a n—-'s back""
— DaBaby
in reference to Shake Shack, the popular fast food joint.  This song also stands out as the ONE time on the album where DaBaby does not overshadow the featured artist, as Stunna provides bars equally as comical and well timed the best of which being, "Red rag, blue faces, you know my pockets Crippin."
"
"Red rag, blue faces, you know my pockets Crippin." "
— Stunna 4 Vegas
While trap as a genre is not usually very intuitive, this line is solid as Stunna represents his blood ties while flexing his blue hundreds that he calls "blue faces" in reference to the popular "Thotianna" rapper Blueface, who was featured on this years XXL cover alongside DaBaby. 
While the album as a whole is really good, there are a few exceptions, most notably "Iphone" featuring Nicki Minaj, and "XXL".  Upon my first listen, I thought that the track with Nicki flat out flopped. The hook of the song is sung by Baby, something I didn't expect or like considering Nicki undoubtedly has the better voice of the two.  With all due respect to Baby and Nicki, I did not listen to this album to hear a rapper sing and a singer rap. This song also breaks the overall cohesion of the album as a religious ode to Baby's family, as the duo literally say nothing of substance while utilizing the most forgettable bars of all time.  The worst song on the project though is undoubtedly "XXL", due not to DaBaby's bars which are HEAT, but rather to the fact that this is 100% percent recycled material on a different and, lets be honest, inferior beat. For those readers familiar with the Hip Hop community you have undoubtedly listened to DaBaby's XXL cypher verse which was AMAZING.  Where DaBaby messed up was reusing his entire performance verbatim on a beat that sounds awkward for those familiar with the original version. To me this song is a red flag that DaBaby will not last long in the rap game as he is already recycling content. Despite "Iphone" and "XXL" the album is actually quite good, and even though many of the songs sound similar they all deliver solid punchlines, features, and infectious tempos.  Overall I rate Kirk a solid 6/10 and eagerly await DaBaby's next project.
View Comments (1)
About the Contributor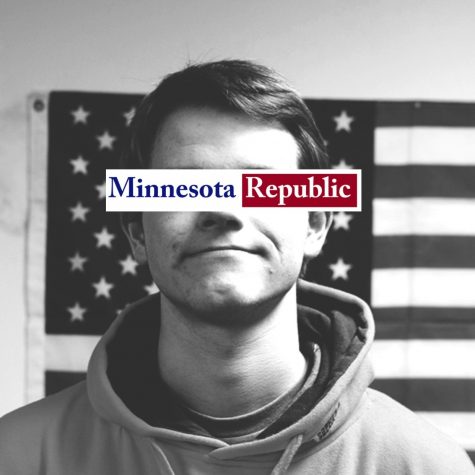 Casey McCabe, Opinion Editor
Casey McCabe, Opinion Editor, is a senior at the University of Minnesota - Twin Cities. Studying Journalism, McCabe is passionate about writing and the...