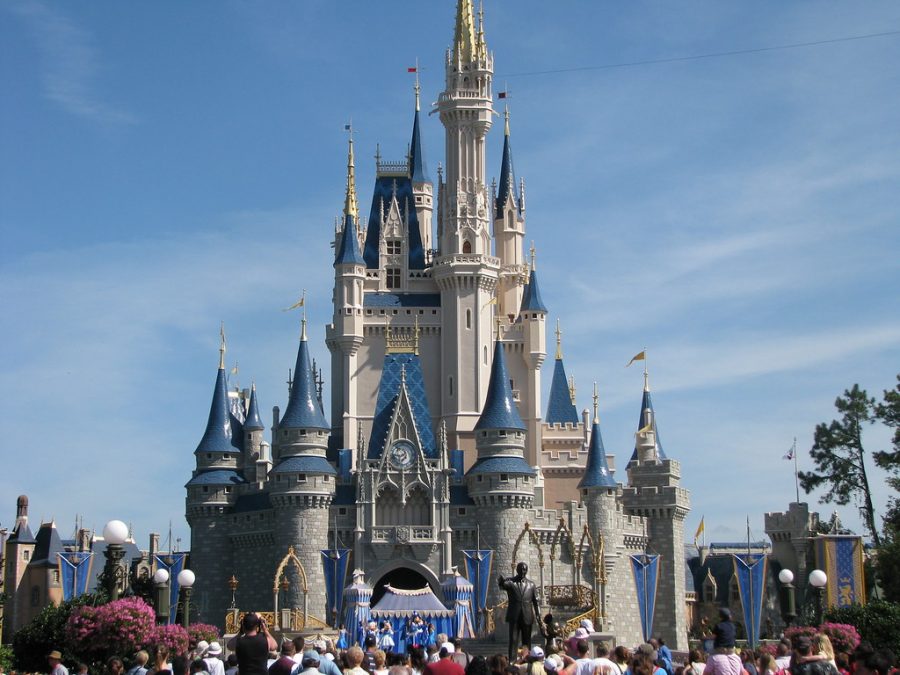 Disney enters the streaming war
November 25, 2019
If you haven't heard by now Disney has officially entered the streaming war. If you recall, a few years back Netflix dominated the streaming industry and virtually eliminated the need for video rental stores such as Blockbuster and Family Video. However, slowly but surely others including Hulu, HBO, and Amazon joined the race. Now Disney has introduced its own streaming service called Disney Plus.
So why Disney Plus? With all these other options, it is becoming difficult for consumers to pick just one. That has become a problem for many, and some simply retain their subscriptions to all of the streaming services which can cost over $50 per month.
When Netflix first started to dominate the market its business plan started to focus around creating Netflix "originals". This way they could not only stream the movies and shows that they had previous contracts with but could also implement their own content, keeping it exclusive to Netflix. Other services followed until it no longer become a battle for simply exclusive content but also a battle for producing the best original content to keep consumers engaged.
The launch of Disney Plus introduces an interesting facet to the streaming game for the simple fact that they already have so much content from the past that they can easily put in their arsenal. While other services have to continue to rely on the contracts with other providers and continually create originals, Disney has entered the game with somewhat of a head start.
Already having ownership of Pixar, Marvel, Star Wars, and National Geographic to name a few, gives Disney Plus a couple key advantages, whether intentionally or not. The first and initial reaction from consumer's especially those in their twenties and thirties has been very positive. Having exclusive ownership of these seems like a big factor in this and one of the advantages Disney Plus has over its competitors is that the service satisfies the consumers quench of nostalgia. This is why I believe that the service is so popular among millennials and college students. All of the shows and movies that Disney was able to immediately give to subscribers of Disney Plus were the shows and movies that this generation grew up on.
Original movies such as The Lion King, Beauty and the Beast, and Cinderella that captivated a generation years ago have come back on to the scene and again have intrigued a large audience.
Another audience that Disney has easily gripped are those who are drawn to major entertainment franchises such as Marvel and Star Wars. Series' such as these tend to have mega fans that are willing to pay $6.99 per month simply to indulge in the entire series of their favorite sagas at will.
When talking to other students on what streaming service they prefer it seems that for the meantime Disney Plus is favored. When talking to current University of Minnesota student and Disney Plus subscriber Austin Erickson on why he prefers Disney he said "Well, Netflix has kind of gotten old, they still do a good job on making new content but having the option to watch some of the old shows and movies that Disney Plus has to offer is definitely worth the price."
Disney Plus offers their basic subscription for $6.99 per month or you can upgrade to their bundle and receive Disney Plus which comes with Hulu and ESPN+ for $12.99 per month. Verizon has also teamed up with Disney and are offering a free Disney Plus subscription for Verizon unlimited plan members.
It is also important to mention that even though Disney can rely heavily on gaining subscriptions through the interest of re-watching old movies and shows, their business plan also revolves around introducing new shows some of which are inspired by past success. For example, "The Mandalorian" which is a new T.V. series in the Star Wars franchise has been one of the more engaging shows in the first few weeks of Disney Plus.
We'll have to wait and see if the hype about Disney Plus can be sustained and compete with the other major streaming services long-term. As for now it seems that this could be a likely outcome especially with the high interest from millennials and Gen Z.