Best Picture Breakdown: Ford v. Ferrari, Once Upon a Time in Hollywood
Ford v. Ferrari
Ford v. Ferrari is quite the racing movie. It's a big budget film with some of the biggest actors in Hollywood including the likes of Matt Damon and Christian Bale detailing an epic battle between foriegn and domestic companies at Le Mans. Basically, it has all the makings of a best picture film. The story follows Carroll Shelby and Ken Miles as they undertake the Herculean effort of making Ford competitive with racing juggernaut Ferrari at the famous "24 Hours at Le Mans." 
The acting in Ford v. Ferrari is really what makes this film worth a watch. Matt Damon brings out the excellent emotions during key events and Christian Bale dominates the screen every time we are with him in the car. Being able to convey how much Ken Miles wanted to win this race was one of the great successes of the film, as were the reactions to some of the tragic endings of the film. Unfortunately, the movie does drag on and the story lacks the appeal that would set it apart from the other best picture nominees. The action is great during the race, but the build up to it takes far too long. Considering the setbacks and the content itself, Ford v. Ferrari is a movie that is certainly worthy of seeing, but not of winning best picture. 
Once Upon a Time in Hollywood
Once Upon a Time in Hollywood is Tarantino's ninth big movie, yet his style remains fresh and unique in the movie industry. The film is technically about the Manson family, yet the acting, script, and set all create an experience bigger than the underlying story. Rick Dalton's rise, fall, and Italian rise again is used to mask the dark undertones with plenty of excellent comedy and acting from Dicaprio and Brad Pitt. Once you begin to see how the Manson storylines form and take centerstage, Tarantino takes the expected ending and flips it 180 degrees, creating one of my favorite end scenes of all time. Of course, any scene is going to look amazing in 1960's and 70's Hollywood. 
While much of the movie was excellent, especially the acting, a few storyline mishaps and too much filler takes it out of best picture contention. Once Upon a Time in Hollywood is a great time and a perfect Friday night movie, but doesn't really compare to other masterpieces like 1917 or even the Irishman.
Leave a Comment
About the Contributor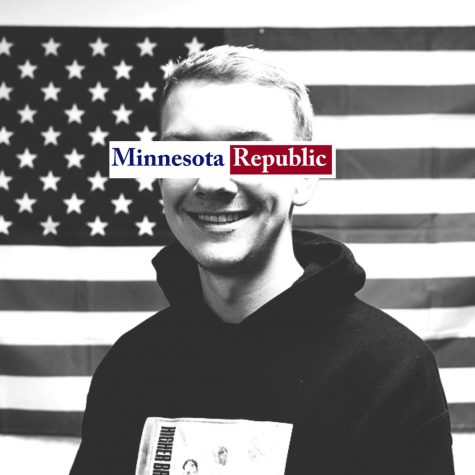 Addison Scufsa, A&E Editor
Addison Scufsa, A&E Editor, is a senior studying geography and supply chain management at The University of Minnesota - Twin Cities. In his free time,...