An unwanted and unusual record – crime in Minneapolis has reached a record high number
October 22, 2020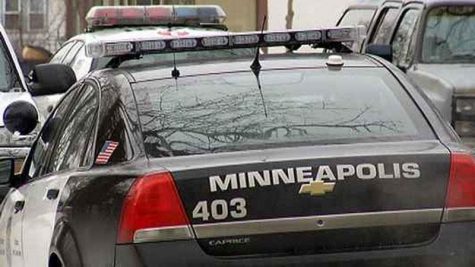 The death of George Floyd has become a topic that few people are still unaware of, especially in Minnesota. However, the responses of hurt Minnesotans have caused confusion that has enabled crime to thrive in Minneapolis even months after George Floyd's murder.
According to an analysis of Minneapolis Police statistics by the Star Tribune, crime rates in the city have risen by seventeen percent relative to the past five years and continue to trend the wrong way. While the amount of crime has been fairly similar to most expectations, excluding the riots in June, a big contribution to the record rates has been the diffusion of robberies, homicides, and kidnappings to areas of high income, both nearby and in the cities.
While the Minneapolis City Council was adamant about defunding the police this summer, the council has slowly started to backtrack. One councilman, Phillipe Cunningham, even went as far as to tell the New York Times that the topic is now "up for interpretation," which seems contradictory to what was voted for and decided on previously. Despite the sudden increase in support from the council seeing activity rising in Minneapolis, Police Chief Medaria Arradondo recently stated this fall that one hundred officers have either taken a long term leave of absence from the Minneapolis Police Department or quit the force altogether.
"
Contrary to what the statistics show, many people still consider Minneapolis to be a comfortable place and willingly choose to call it home.
Contrary to what the statistics show, many people still consider Minneapolis to be a comfortable place and willingly choose to call it home. Southern Minneapolis resident Charlie Klagee stated that "There has been an increase in crime, but it is also important to remember that this not a typical year for Minneapolis. The media almost always chooses to take the worst of events and spins it to dramatize reality, and that was seen this summer and definitely impacted people's feelings toward the situation. Yes, bad things did happen, but common people were never the central target of the riots and I don't feel unsafe living in the city now nor have I ever."
However, Klagee also saw his community come together to repair the city and support minority groups when the police and local government failed to do so. He even helped volunteer with friends and local businesses to take down boards after the riots had reached their apex. While Klagee still feels his home is a safe place, he hopes that things will change within the police department to better serve their area.
Although there is not a definitive answer to what crime will look like in the Minneapolis area in the future, city councilmembers will have to decide what to do with the police department.  Action will need to be taken to ensure that the city can remain a comfortable place for citizens, despite unwanted and troubling criminal statistics this year.