Professors During the Pandemic
November 4, 2020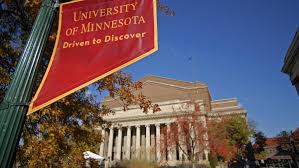 The COVID-19 pandemic has affected every person in America in one way or another. All demographics face unique challenges in navigating the new rules and guidelines resulting from the pandemic. The education system in America has changed in the wake of the pandemic as schools nationwide moved to remote online learning. Professors are faced with the challenge of attempting to maintain a sense of normalcy and provide a positive educational experience for their students. I spoke with Dr. Mai Na M Lee, a history professor at the University of Minnesota, about her experience with teaching online class during a pandemic and about the way her teaching methods have changed this semester. 
Professors have changed the way they teach, how they go about their lectures, and rearrange their course plan to adapt to online classes. The University of Minnesota professors have been required to cancel certain activities and rearrange course work because of the switch from in person to online class.
Professor Lee teaches two classes at the university, a lecture and a seminar. Each course comes with unique situations that the professor navigates during her online class. Dr. Lee's History 3020 "Hands on History" class usually goes to the library archives to practice research skills during the semester, but the pandemic has canceled that visit. Professor Lee states that her students have "missed out on hands-on training" as a result of the cancellation, and gaining hands-on research experience is a vital part of the class.
Online class introduces new obstacles for professors to overcome in their quest to give their students a viable educational experience. Professor Lee strives to build a community within her classrooms – something that many professors and students would agree enhances a learning environment. Online class over Zoom makes it difficult to build a community within a classroom. Professor Lee stated that the majority of her students turn their camera off during Zoom lecture, and she loathes the fact that she could not identify her students if she saw them walking on campus.
The difficult task of building rapport with students in large class sizes is magnified for professors when classes are on Zoom. Professor Lee has attempted to find new creative ways to interact with her students and attempt to replicate an in-person class environment the best she can. She does a "check in" with her History 3020 class every day, as she starts class by asking students how their week is going and how they are feeling. She does the same check in every week with her other class during their discussion section. Professor Lee also encourages frequent class participation and prompts her students with questions throughout the class.
"
She does a "check in" with her History 3020 class every day, as she starts class by asking students how their week is going and how they are feeling."
Online remote learning also produces more work outside of class for professors. Some professors now record, edit, and post lectures rather than lecturing to a live class. Professor Lee finds herself grading and looking at daily discussion posts which cover topics that could have been covered during a live in-person class.
Online remote learning also forces professors to familiarize themselves with the infrastructure put in place for online class. Zoom and canvas are the main infrastructures employed by the University of Minnesota. Professor Lee stated that "technology is always a surprise, you never know if you will log on to Zoom and it will flip out on you," vocalizing another challenge professors have to deal with during online class this semester. 
The fall semester added multiple challenges for professors to navigate. Course plans and how they lecture and manage a classroom have changed due to the online remote learning put in place during the pandemic. Problems with Zoom, the cancelation of outside class activities, and the challenge of building a community within a classroom are issues that professors have to deal with and attempt to solve during the semester.
Professors will continue to face these issues throughout the semester, and possibly into next semester. Universities have not made definitive plans for the spring semester, so the problems occurring in class could persist into 2021.