HBO Max: a variety of content that will please everyone
There are hundreds of streaming services currently competing for your time, money, and attention. From the broad appeal of Netflix to the uber-niche nature of Full Moon Features, there's certainly an abundance of content ready to be consumed at a moment's notice. Launched in May of last year, HBO Max is one of those services that hopes to win your patronage. Is it worth the investment? Let's take a look.
Priced at $14.99 a month, the service is far from cheap, especially compared to its primary competitors, Amazon Prime Video and Netflix, both of which cost only $8.99 a month at their base level. When compared to the price of your typical movie ticket, HBO Max is still very affordable, but if you are budget-conscious, your money might be better spent elsewhere.
Speaking of movie tickets, that's one way HBO Max is currently distinguishing themselves from the competition. Starting with Wonder Woman 1984 in this past December, the service is offering movies to stream the same day the release in theaters. Unlike the more modestly budgeted Netflix originals, the kinds of movies releasing under this scheme from HBO include massive blockbusters like Godzilla vs. Kong, Dune, and The Suicide Squad. If you're an avid movie-watcher, this alone makes the service worth the price of admission.
The rest of HBO Max's movie offering is nothing to scoff at either. The service offers dozens of DC movies, plenty of classics from the Turner Classic Movies vaults, and the entire Studio Ghibli line-up along with other anime hits like Weathering With You. That's just scratching the surface of what's offered here, as Max has one of the best movie catalogues I've seen out of a streaming platform.
Of course, there are plenty of great shows too. HBO is known for high-quality programming, and every show is available to stream. This includes current hits like Euphoria and classics like The Sopranos. In addition, there's most Adult Swim shows, most Cartoon Network shows, and plenty of popular anime to binge. HBO even has shows like the 90s sketch show Mad TV which never saw a complete home media release. The entire series can be watched right now, and in high definition no less!
While HBO is known for its original programming, it's debatable as to whether any of their "Max Originals" will excite you. One of their bigger original movies, The Witches, was a critical flop that failed to find much of an audience and the only show that I've seen talked about for more than a few minutes was their new Adventure Time series. Other originals include a Chelsea Handler comedy special, a documentary series about civil rights, a Fresh Prince of Bel-Air reunion, and a dog stylist game show. Not exactly riveting content that can't be found anywhere else or is worth keeping the service for.
Future additions to Max include a revamped, four-hour version of the much-maligned Justice League film. Reportedly costing upwards of $50 million, Zack Synder's Justice League is a big gamble that seems unlikely to pay off. While I'm personally excited to see if this new cut improves things, I find it unlikely that general audiences would be excited by watching something they didn't like again, but with an even longer runtime.
Outside of the content offerings, HBO Max offers a solid user experience, especially compared to contemporaries like Amazon Prime Video. It's easy to navigate, search, and browse genres and categories. Separate profiles make it easy to share the service with family (or friends). There are apps for all devices, including Android TV and Apple TV. However, the experience is far from perfect. For example, fast forwarding using the TV application is cumbersome and unspecific, making the process a chore to do. Additionally, the website only functions correctly on a handful of browsers. So if you don't use Chrome, you might be out of luck.
In all, HBO Max is a great service that offers a wide variety of content that will please basically everyone. While it's on the more expensive end, it's worth the price. A seven-day free trial is available, so why not give it a try and see if it suits you?
Leave a Comment
About the Contributor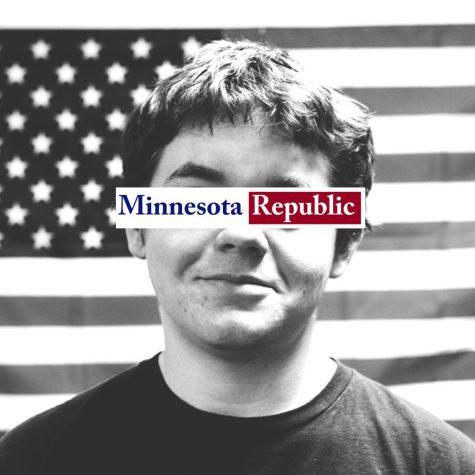 Thomas Farrell, Contributor
Thomas Farrell, Contributor, is a senior at University of Minnesota - Twin Cities, studying at the Carlson School of Management. Farrell enjoys to watch...