Certified Lover Boy: A Review
September 18, 2021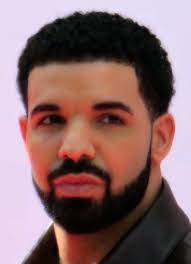 After a recent hiatus, Aubrey Graham, Drake, has returned to the center of stage with his newest album Certified Lover Boy. The album and its satirical album design has taken social media by storm, by being featured on numerous Instagram stories and simultaneously trending on twitter. Drake's timing could not have been more impeccable, releasing a hit album directly after his peer Kanye West. The release of CLB, Certified Lover Boy, only continued to fuel the alleged feud between Drake and Kanye. Fans have theorized and alleged that Drake may have had an intimate relationship with Kanye's ex-wife Kim Kardashian, which triggered a fuel between himself and Kanye. Kanye has gone on record multiple times discrediting these claims, however as usual amongst social media, the speculation continues nonetheless. Furthermore, Certified Lover Boy, is by far one of Drake's most experimental albums; it does not follow the trend or vibe of his previous albums.
Drake's simple yet captivating album art, includes the common pregnant woman emoji, however all of the different versions of the emoji are included. Ironically, this album art contrasts his title as a "Certified Lover Boy" the implication of the title would lead listeners to believe that this is a monogamous relationship, and given Drake's track record and reputation this would be the common interpretation. However, Drake has capitalized on the "allegations" and shown a different side than we are used to. Additionally, the titles of his tracklist support the assertion that a "new Drake" is emerging.
Drake's introduction track Champagne Poetry, pays homage to his instagram handle and stage persona "ChampagnePapi". This album gives life to Drake's alter ego Champagne Papi, and as an introductory track it makes this fact evident to the listeners.  Champagne Poetry, a song that was well received amongst listeners, is a calm and assertive track that demonstrates what kind of guy Drake is. Typically the introductory track sets the tone for what the album is going to be about, or lays the foundation for what is to come in the album. The inclusion of poetry within the tracklist title might be Drake's attempt to show how he acknowledges his past of being a more insightful and poetic individual, to someone who is changed and moving forward from his old self.
Another well received song includes Way 2 Sexy, a more pop-esque type of song that features both Young Thug and Future, two individuals Drake has collaborated with on several occasions. Way 2 Sexy  has become a very popular tik tok audio, which has only increased its exposure and popularity. The song continues to follow the themes of a new more bold Drake, lyrics such as " Too sexy for my shirt, so sexy that it hurts" further support the claims that are made. In addition to these claims Drake promotes the narrative in which he is this illustrious player archetype who is highly desired by the women who surround him.
Prior to this album, Drake was never one to outwardly flaunt his wealth in his art, however, by no means is this album a "standard" for him. N 2 Deep, is Drake's ode to his wealth, and how he has so many opportunities thanks to it. Drake's willing to use his connections and his money to wine and dine the women of his interest. He's willing to "Keep the Gallery open till ten for you and your friends". Personally, I enjoy this version of Drake, he's evolving and changing the narrative that surrounds his character. He's reinventing himself through his music, so I am interested to see how his appearance and demeanor might change to mirror his evolution.
When comparing Certified Lover Boy to Drake's discography as a whole it remains unparalleled. This album is the antithesis of Take Care, an album released 10 years prior. It is interesting to compare the two, the once soft, kind, meek Drake is no longer present and his alter ego, Champagne Papi, has taken over. Drake is purposeful with his lyrics and his work, to make everyone aware of how he's changed. Ultimately, CLB should be treated as its own work and not comparable to any of his previous works, especially since he's reinventing himself. Drake did an excellent job of capitalizing on the allegations made about himself and Kim Kardashian, and responding to the Donda album with his own work.