Vikings Beat Packers at Home
December 1, 2021
The Minnesota Vikings came out firing on all cylinders to start their important matchup against their division rival, The Green Bay Packers. U.S. Bank Stadium was loud as ever, reminiscent of the Minneapolis Miracle in 2018. Offensive coordinator Klint Kubiak had an attack-heavy offensive scheme against the injured Packers defense. The Vikings offense put up 34 points, including two crucial drives in the final few minutes of the fourth quarter. 
Vikings' superstar wide receiver out of LSU performed in an impressive matter Sunday where he caught eight passes for 169 yards and two touchdown passes. Justin Jefferson could have scored a third but was tackled a half-yard short of the goal line where Dalvin Cook finished the drive for a touchdown. Justin Jefferson made some outstanding catches and drew a couple of defensive pass interferences that could have added to his exceptional day. 
Mike Zimmer's defense performed exceptionally well in the first half of the game holding the Packers' deadly offense to only 10 points, which allowed the Vikings to go into halftime with a six-point lead. After a Minnesota touchdown to start the second half, Aaron Rodgers came out hot, making plays with his legs, despite his toe injury, and impressive arm. Aaron Rodgers was able to leave Minnesota with an impressive stat line reading 385 yards and four touchdowns and a quarterback rating of 148.4. He also added 21 yards on two rush attempts. 
The fourth quarter ended in dramatic fashion, which has been typical for the Minnesota Vikings this year. Green Bay took the lead with a little over seven minutes in the fourth quarter on a Davante Adams touchdown that had every Vikings fan on their toes. Kirk Cousins put together an impressive drive after giving up their lead late in the game. Kirk ran a 12-play, 79-yard drive to take the lead back and make it a seven-point game. Kirk threw a pass to Justin Jefferson for a 23-yard touchdown to take the lead with just over two minutes remaining in the game. Dalvin Cook scored the two-point conversion to make the game a seven-point differential.
Everyone knew giving Rodgers the ball back with over two minutes remaining and three timeouts, and the game was far from over. Minnesota gave up a touchdown on the drive's first play on a 75-yard touchdown pass to Marquez Valdes-Scantling. The game would come down to a drive with two minutes remaining in the game led by the man Minnesota paid to beat the Packers, Kirk Cousins. In the drive's first play, Kirk threw an interception intended for Justin Jefferson and was picked off by Darnell Savage, putting the Vikings away after a great game. However, all turnovers are reviewed in the NFL, and they discovered that the ball hit the ground, and the Vikings continued their drive to win the game. 
Kirk Cousins put together a spectacular drive that went for eight plays and 64 yards to set up a game-winning 29-yard field goal by Greg Joseph. Joseph kicked the field goal right down the middle, and the Minnesota Vikings beat the NFC North division leaders.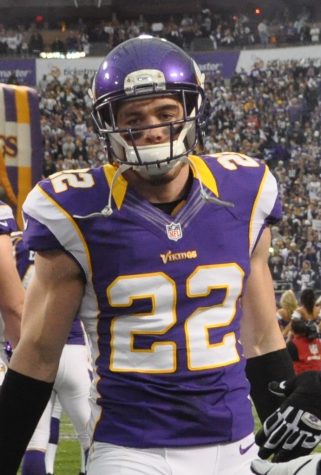 The Vikings got a great game out of their kicker besides his extra-point miss in the first half. Joseph ended Sunday two for two on-field-goal attempts, with his longest kick being a 51-yard field goal. Minnesota also saw a big day from their homegrown Adam Thielen, who had eight catches for 82-yards and an impressive touchdown. 
The Minnesota Vikings go into week 12 with a .500 win percentage that puts them in as the sixth seed for a wild card spot in the playoffs. Still, three games behind the Packers, Minnesota needs to continue this trend line moving forward. The Vikings play the 49ers on the road next week and open as underdogs once again. Following week 12, Minnesota plays division foe, Detroit Lions, on the road and then will have the Pittsburgh Steelers back at home. Vikings fans should be excited about sitting in a playoff spot, and many of their players are finally healthy again. Fans should be looking forward to an exciting matchup in California next week and extending their win streak to three games.