Ye Unhinged
March 2, 2022
The potential "genius" and most controversial rapper of our time, Ye (aka Kanye West), recently dropped a prequel to his last album on February 22, 2022, titled Donda 2. The rapper has been in the news quite a bit with a recent divorce and seemingly endless Twitter and Instagram rants. He appears to have split the music and entertainment industry into two sides, cutting his old friend Kid Cudi off of his most recent album over being friends with his ex-wife's new boyfriend, Pete Davidson.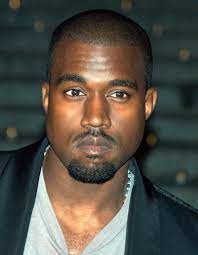 In recent posts which have since been deleted, West took to photoshop to display the divide of his supporters against his haters. The photoshopped version of the Marvel movie Captain America: Civil War shows his supporters, Drake, Julia Fox, Travis Scott and Future. The opposition is pictured as Pete Davidson, Kim Kardashian, Kid Cudi, Billie Eilish and of course, Taylor Swift. Ye now refers to Pete as "Skete" and has been very vocal on various social media platforms, claiming that Davidson has ruined his life and he wants his family back. 
In somewhat of a hypocritical move by the star, Ye has also been dating several celebrities while claiming that all he wants is the return of his family. Earlier this year, he was pictured with Julia Fox, and after a short while and a breakup, he has most recently been seen with a model who is a spitting image of Kim Kardashian, Chaney Jones.
West has quite a hectic and vibrant life, holding up a brand, producing music and many other endeavors while also battling bipolar disorder. Kim Kardashian has played a massive role in Ye's life, considering they had been married for seven years and have four children together. Despite the length and commitment of their relationship, Kim stated last year that she wanted out.
"I very much desire to be divorced," Kardashian claimed, saying Ye's behavior has become an issue of privacy for her entire family. "Kanye has been putting a lot of misinformation regarding our private matters and co-parenting on social media, which has created emotional distress."
"
Kanye has been putting a lot of misinformation regarding our private matters and co-parenting on social media, which has created emotional distress
— Kim Kardashian
Besides the drama and divide between the massive media superstars, West has also put up somewhat of a protest against big streaming platforms in favor of his own player and platform, the Stem Player. Available for $200, Ye claims that this will be the only way to listen to his most recent album. However, he did say that Donda (the first one) would never be available for streaming on Apple Music, and lo and behold, two months after release it was available on Apple Music.
Since it's launch back in August, sales for the Stem Player total more than $8 million, however with the recent release of Donda 2 and its exclusive release on the player, West accumulated an additional $1.3 million in 24 hours. Although it may be a small insertion atop his $1.8 billion net worth, Kanye once again goes against the grain to make a statement against the music industry and the lack of large compensation from streaming platforms.
Kanye West has always been one to challenge the status quo and go about his work in an unconventional manner, which has earned him a spot amongst the most wealthy in the nation. It may just be a coincidence that West decided to be very vocal about his relationships (or the lack thereof) between fellow A-List celebrities prior to the release of his new album.
Nonetheless, when he shows his true colors to the world, it sure enough prompts conversation amongst the common. Whether you believe that Ye is an uncontrollable force of madness, or a talented and brilliant genius, there is no denying that he understands the media and how to generate recognition and attentiveness amongst his haters and supporters.