Athlete Profile: Wayde Hall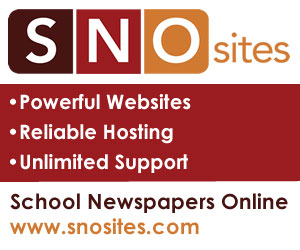 This month, the Minnesota Republic had the honor of interviewing Wayde Hall, an athlete on our Twin Cities campus. As a successful runner and a determined and witty individual, Wayde provided us with important, inspiring, and hilarious comments alike. Check out our interview with him below:
MNR:What is your full name?
"Wayde Hall."
MNR:Year at the U of MN?
"Senior."
MNR:What sport do you participate in?
"Cross Country."
MNR:What do you study, Wayde?
"I study Sport Management with a minor in Toy Making."
MNR: What have you learned over the past four years as a student, an athlete, and just being a gopher in general?
"I've learned that if you really want the biscuit, you have to risk it."
MNR: What advice would you give other gophers who are 'going the distance' in their college pursuits?
"Set goals. Visualize those goals, and don't settle, because it goes by too fast."
MNR: Who are people that you idolize?
"Ben Blankenship [middle distance runner], Tom Brady [NFL quarterback], Scott Christensen [Track and Field coach], and Jeremy Wade from River Monsters."
MNR: If you could describe yourself in just four words, what would they be?
"Funny, doughy, ambitious, delicious."
MNR: Who do you think would win in an MMA match: President Eric Kaler or Coach P.J. Fleck?
"Eric Kaler's veteran experience would pose a big risk to Coach P.J. Fleck, but I think Fleck would tire [Kaler] out and take the cake."
MNR: What is your favorite place to snack on campus, and why?
"Coffman, because of all of the flex dine options."
MNR: What are your pro-tips for relaxing with a hectic schedule?
"Write down a list of things you have to do each day and prioritize them. After your day is done, check off everything you've accomplished. It feels pretty good."
MNR: Where can people catch you on campus?
"I like to migrate all over and find new spots all over campus, but on Sundays at noon, look for the guy who's playing the saxophone while riding a buffalo down University [Ave], and you'll have a good shot at finding me."
MNR: What is an issue that is important to you?
"An issue that I currently believe should be important to everyone at the University of Minnesota is getting the budgeting bill proposed by the State Senate and House [closer] to the amount that President Kaler and Governor Dayton asked for; this way, Minnesota can remain affordable and continue to make strides toward being [an even more prominent] premier research and educational institution."
Thanks, Wayde! We enjoyed the opportunity to get to know you. Check out future issues and online articles for more student athlete profiles and interviews.