Is the Criterion Channel Worth It?
Criterion is a brand that should be familiar to anyone with even a passing interesting in "art-film." It is a long running company that sells brand new DVD's and Blu-rays of important films with artistic merit complete with bonus features and restored footage, if need be. The films they sell can run the gambit from Michael Bay's Armageddon to the long running Japanese series Zatoichi. Getting a film from Criterion is a great experience, as they are always worth the money. However, a single disc can cost up to $40, and on rare occasions, even more. So unless you know you like a film they offer, it is unlikely that you would purchase a copy from them. So there was a collective shout of joy from the film world when a new streaming service began, FilmStruck, offering much of the Criterion catalogue at an affordable price. Just two years later, it was shut down due to inability to compete with the "big guys." Thankfully, a new service has risen from the ashes of FilmStruck, the Criterion Channel. Rather than licensing their films out to a third-party, this service has been developed in house in conjunction with Vimeo and appears as if it will stick around for a long time.
Like FilmStruck, the Criterion Channel offers over 1000 films to stream for about $100 a year, or $10 a month. Sadly, not all of Criterion's catalog is available, at least at launch. This means you'll need to stick with Netflix to stream Armageddon. To make up for this, however, hours of bonus materials accompany many of the features. These include interviews, documentaries, behind-the-scenes, deleted scenes, and even alternative versions of the films. The service even offers other content, including short films, the 90s TV series Split-Screen, and the Adventures in Movie Going series, which features interviews with celebrities about films they care about. However, what really seals the deal is the incredible level of curation on display, similar to competing service, MUBI. However, unlike MUBI, the majority of the movies that are featured, are part of the permanent streaming catalogue. Some curated collections at launch include "Columbia Noir," "Screenwriter: Suso Cecchi d'Amico," and "Daredevils and Castaways." Additionally, every week a double feature is offered, showcasing two great films that share a common theme. While there is no recommendation system akin to Netflix's, there does not need to be, given the high-quality of curation.
It can be difficult to justify paying for yet another streaming service when Netflix and Hulu already offer so much, but if you have any interest in classic cinema, the service is a must have. A 14-day free trial is available if you are hesitant about committing, so if you try it out, I recommend watching these five films.
The Seventh Seal (1957) is often considered to be one of the greatest films of all time. It catalogs the tale of a knight engaged with Death in a chess match that will determine his fate.
House (1977) is a Japanese horror movie rich with creative set-pieces and unique soundtrack. It's colorful, original, and is a remarkable achievement for 1977.
Au Revoir les Enfants (1987) is a French film about a Catholic boarding school in Nazi-occupied France focusing on two young boys and how they cope with the situation.
Modern Times (1936) is a classic Charlie Chaplin film that is still funny and relevant today.
F for Fake (1975) is a documentary from Orson Welles that deconstructs the very nature of film a documentary itself. A masterwork from the same man who directed another classic, Citizen Kane, which is sadly not offered on the service.
Of course, all the aforementioned films come with bonus features and critical analyses which you won't find anywhere else. These are but a handful of classics in the extensive catalog. Unlike Netflix, no matter the film you pick, you're bound to pick something good. The Criterion Channel is well worth the asking price and will only get better with time.
Sources:
https://www.criterion.com/current/posts/6044-new-independent-criterion-channel-to-launch-spring-2019
https://www.criterionchannel.com
About the Writer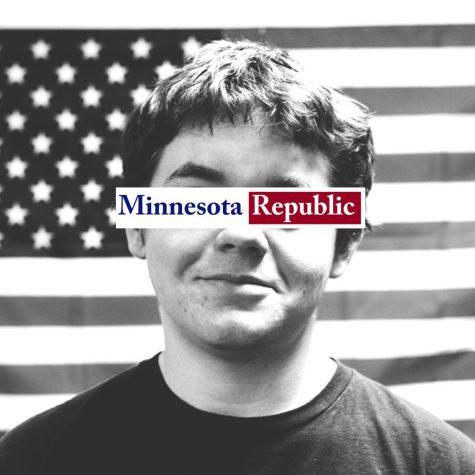 Thomas Farrell, Contributor
Thomas Farrell, Contributor, is a sophomore at University of Minnesota - Twin Cities, studying at the Carlson School of Management. Farrell enjoys to watch...