Minnesota Hosts Public Hearings on Line 3 Pipeline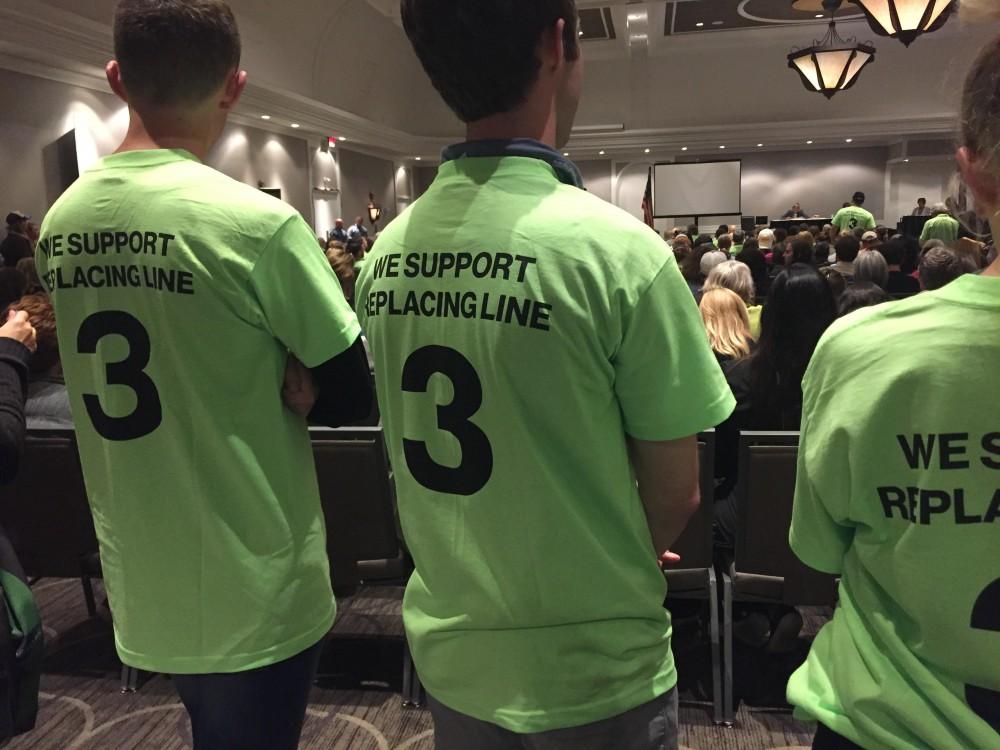 Minnesota may be facing its own Standing Rock as plans move forward on the Line 3 pipeline that will transport oil across the northern half of the state.
The Line 3 Pipeline project aims to replace the existing Line 3 pipeline. Enbridge, the oil company pushing for the Line 3 replacement stated that the new pipeline is an issue of pipeline integrity and safety. The new pipeline would have state-of-the-art technology ensuring safety as well as returning Line 3 to its original capacity which has been diminishing as safety concerns grow.
Minnesota legislators will not vote on the pipelines, rather, Enbridge applied for a Certificate of Need from the Minnesota Public Utilities Commission. In response, the Commission activated the Department of Natural Resources, the Minnesota Pollution Control Agency, and the Department of Commerce to prepare an environmental impact study.
Exactly zero publicly elected officials have a say on the matter. Bureaucrats appointed by Governor Dayton have the final say, but it is not without a month-long series of Public Hearings spanning from September 26 to October 26.
Administrative law judge Ann C. O'Reilly is hosting public hearings in Thief River Falls, St. Paul, Duluth, and seven other locations across the state. She will give the final recommendation to the Minnesota Public Utilities Commission.
A hearing was held in St. Paul on September 28 and hundreds of Minnesotans from the metro participated.
Supporters of the pipeline were significantly outnumbered in the St. Paul hearing, though Judge O'Reilly stated that the hearing in Thief River Falls had supporters outnumbering opposition by 10 to 1.
The opposition to Line 3 brought homemade signs and blue handkerchiefs to wave in support of opposition speakers. Signs included statements like "sunshine doesn't spill" and "water is life." Additionally, many members of the opposition brought tribal drums.
Opposition to Line 3 had two major concerns: water and wild rice. Concerns about water stem from Enbridge's involvement in a 2010 Kalamazoo River oil spill in Michigan. The spill was one of the largest oil spills in the U.S. history, and Enbridge paid $177 million in damages.
Members of the Native American community oppose Line 3 because they claim it infringes on their land and could damage their water and wild rice. Opposition to Line 3 "fear for the land, animals, and spirits if Enbridge is in control." With that said, supporters of Line 3 feel the replacement will heighten safety measures and does not use any new land.
With that said, supporters of Line 3 believe the replacement will heighten safety and does not use any new land.
Supporters of Line 3 also highlighted two major benefits: transportation and jobs. Many supporters came from local unions to express concerns that when the existing Line 3 shuts down due to safety concerns, union jobs will vanish. If Line 3 were replaced, jobs would grow. Concerns for transportation were also strong. The oil used in the Line 3 pipeline is used to make jet fuel because, at this point, airplanes cannot fly on sunshine and positivity. As one supporter stated, "I like to be able to fly to visit family. I liked driving here. I love Amazon Prime's two-day delivery."
Members of the opposition warned that this will be Minnesota's Standing Rock, comparing to the months-long protests in North Dakota, where an opposition member claimed to have witnessed "mercenaries rip the arm off" one of her friends.
The public hearing was contentious. Members of the opposition had repeated outbursts of yelling and banging of tribal drums while supporters tried to speak, and they regularly accused Judge O'Reilly of choosing only supporters of Line 3 to speak, even though she was drawing names at random from a box in front of the whole crowd.
The opposition was so out of hand that it prompted Judge O'Reilly to state, "supporters outnumbered opposition 10 to 1 in Thief River Falls, and there was not a single outburst of disrespect."
Voices across the state will continue to be heard until October 26 when the final hearing occurs in St. Cloud. The date of the final decision has not yet been determined.