Minnesota Jobs Coalition Hosts Scott Walker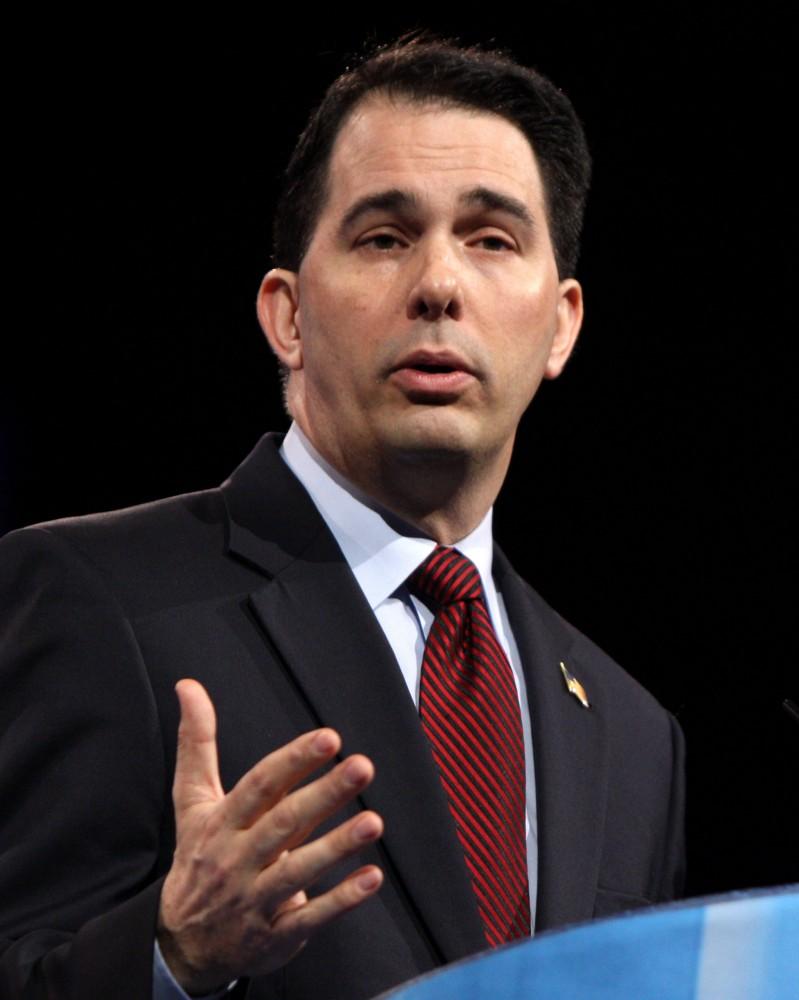 Wisconsin Governor Scott Walker hit the ground running in Minnesota on Tuesday, visiting the state for the first time since announcing his bid for president.
Over one hundred Minnesotans gathered at O'Gara's Bar and Grill in St. Paul to hear the Governor, a special guest speaker at a Minnesota Jobs Coalition hosted fundraiser. The event was kicked off by Minnesota Speaker of the House Kurt Daudt, who wasnamed the Minnesota state chairman for Walker's presidential campaign earlier this month.
"There are a lot of great candidates," said Daudt who chose to support Walker, "because [he] has a proven record of results."
Not everyone was as excited for the Governor's presence as the fundraiser attendees— roughly twenty pro-union protesters attempted to make their mark by picketing outside the event.
Having unveiled his alternative plan for Obamacare earlier that day in Brooklyn Center, Walker continued to stress the importance of healthcare reform, promising to repeal the Affordable Care Act "on day one." He also emphasized his record as governor, pointing to reduced state unemployment rates, reducing the tax burden on Wisconsinites, and his success standing up against public sector unions.
"People have had it with campaign promises," said Walker. "They want results."
Not only will reforms of the past five years continue to work in Wisconsin, Walker believes, but he wants to see other states follow Wisconsin's example. After an anecdote about shopping at Kohl's department store and family budgeting, Walker said he wants to apply what he calls the "Kohl's Curve" of economics to Washington. Mentioned numerous times, Walker believes politics is best kept local and wishes to see the federal government return certain decision making rights back to the states and to individuals.
Walker was well received at the event, despite the fact many claimed to still be undecided on who they would support for the Republican nomination. The governor stayed well past the end of the fundraiser to take pictures and talk with attendees.