Annie's Parlor Review: An Institution
When I was around six years old, my father and my grandparents took me to one of the first Gopher football games I could remember in the Metrodome. Despite losing horrifically to the Hawkeyes of all teams and throwing up in the bathroom due to the disgusting air inside the Metrodome, everything was great once I drank an entire butterscotch shake from the local Dinkytown restaurant Annie's Parlour.
From then on I ate at Annie's every once in awhile just to get the same butterscotch shake, usually after going to a Gopher game just like when I was a kid. Unfortunately, I had never thought to branch out or try any of the food they offered until this week, allowing me to fully review what many people call a University must-see.
The first thing you notice about Annie's is its cozy, dive bar feel. Nothing about the place is fancy or trying to hide anything from you. The stairs up to the restaurant on the second floor go right over an excess storage area for the place downstairs and the booths and tables are old, rundown wood. What it lacks in quality, Annie's makes up for it in comfort and feel. This is a place that is perfect for a nice date to split a milkshake, an afternoon snack after a game, or a late night study session with friends. Annie's has undeniable character.
The service at Annie's is always quick, efficient, and courteous as well. The owners clearly know what the college students that come in often want: a more hands off approach to service while still being attentive when necessary.
Of course, nothing really matters at a restaurant if the food isn't great and worth the price. Annie's food is classic American style burgers, fries, shakes, sandwiches, soups, and salads, most of which are top quality. The burgers come with all the appropriate toppings and they are off to the side, allowing you to put on as much or as little as you would like. The sandwiches are also excellently made and might even be the highlight of the entrees with the deluxe grilled cheese, a classic two cheese sandwich with bacon and tomatoes on wheat bread.
If you come to Annie's though, you must get the two best items on the menu or you haven't really been to Annie's: the french fries and the shake. The fries are always deliciously crunchy and salty, coming in gigantic proportions that always leaves some to take home, even on the half order. They also work well when dipping them into your favorite of many shake flavors, the highlight of the restaurant. The shakes come in a giant metal tin, good enough for two full cups of ice cream, and can be mixed with several different flavors, mine being the butterscotch strawberry combination that I tried. These shakes are thick, creamy, full of flavor, and huge, making them possibly the best shakes in the Twin Cities.
Unfortunately, Annie's doesn't always have the best prices and lacks in a wider variety of options. A good shake, burger, and half order of fries split between two people can run you around $17 dollars, a heftier price tag than some are willing to pay. For best value, you might want to choose to just try a shake alone or split both the shake and the fries with someone else, bringing it down to a more reasonable price. Annie's also lacks decent vegetarian or vegan options if you are so inclined and the salads do miss the mark sometimes. Going to Annie's is definitely either for a special occasion or for just a shake late at night.
Annie's is definitely a local classic and will be for years to come. As long as I can still eat ice cream and Annie's is still making shakes, I'll be visiting often. Just be sure to try the butterscotch shake first.
About the Writer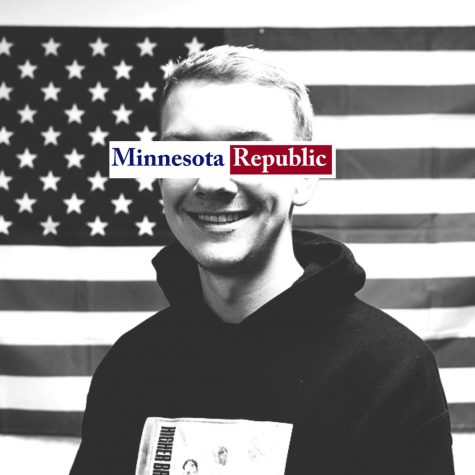 Addison Scufsa, A&E Editor
Addison Scufsa, A&E Editor, is a junior studying geography and supply chain management at The University of Minnesota - Twin Cities. In his free time,...