A Guide to Fall Festivities in the Twin Cities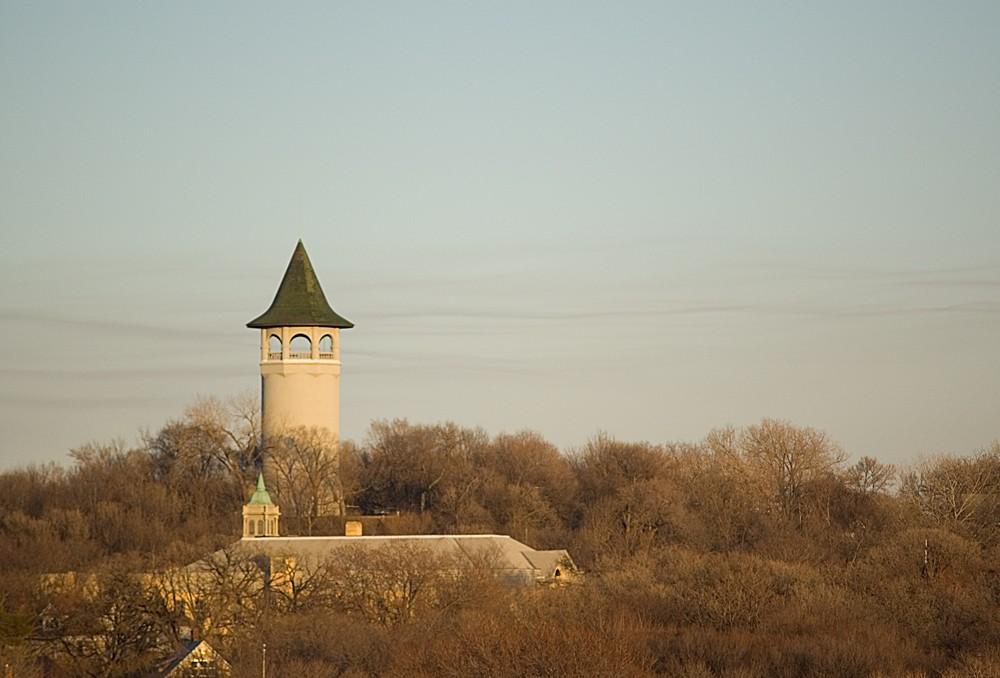 The leaves are changing colors and it is time to get into the Halloween spirit. Thankfully, there are plenty of spooky and fun activities in the Twin Cities area that will make this fall the best yet. If
you're looking for a more wholesome experience, go check out one of the Twin Cities' beautiful orchards or pick pumpkins for carving. Be aware, Honeycrisp season is nearly over, it's time to
move quickly! Don't miss out on any fun fall activities this year!
Haunted Houses:
Haunted Basement:
The haunted basement is an attraction sure to traumatize the masses. Designed by artists, this terrifying experience is a night you will never forget. Located close to campus at Building 9 of 2010 East Hennepin Avenue, it is the perfect place to go with a group of friends. Tickets are available online but sell out fast, get yours soon!
Scream Town:
With 8 large attractions & 400,000 square feet of special effects, Scream Town will provide hours of intense terror. This is the place to go for the full and complete haunted Halloween experience. VIP tickets are available online to skip lines and enter areas not permitted by regular admission. This is the place to be for people looking for a never-ending thrill ride of terror.
Fright Farm:
This haunted farm is put together by the Ramsey County Sherriff's Department and features professional, theatrical-quality attractions. Admission is only $12 and all proceeds go towards the nonprofit Ramsey County Sherriff's Foundation. The event has previously raised hundreds of thousands of dollars for the D.A.R.E program as well. At this farm, being scared helps the community!
Nightmare Hallow Scream Park/Terror Trail Camping:
With Terror Trail Camping, participants can spend the night being terrorized by a number of creepy creatures. The level of terror varies with three camping options:wussy tent, skeleton tent, and zombie tent. The experience lasts up to 13 hours and has many attractions including a haunted house and hayride. Come here for a nightmare of a time… if you can get to sleep!
Corn Mazes and Pumpkin Patches
Sever's Fall Festival:
This year, the corn maze's theme is Australia and it's packed with challenging twists and turns. How fast can you make it through the maze? Included in the cost of admission are a variety of activities including rolling around in corn, petting exotic animals, and jumping on a mega pillow. The cost of admission is $15 per person but here's a coupon for $1 off.
Dehn's Pumpkins:
Pick your own pumpkins and experience their superhero-themed 5-acre corn maze. Pumpkins are $0.35 a pound and admission to the corn maze is affordable at $3 on weekdays and $7 on weekends. There's also a $5 flashlight corn maze for those that love to run through a bunch of cow food in the dark. There are no parking or admission fees for pumpkin picking or wine tasting. Dehn's is an affordable fall experience that will be sure to provide a good time!
Pick your own apple orchards:
Aamodt's Apple Farm:
This gorgeous orchard is the perfect place to fall into a fall aesthetic. Amazing for Instagram posts, there's more than just apples to be picked here. Choose from artisanal jams, local honey, and much more in their vintage apple barn. If you feel so inclined, sign up for their wine tasting events or scamper down the rows with a Thor's Hard Apple Cider in hand. The apples are great but the pictures will be even better!
Applewood Orchards:
The drive to this orchard includes 2 miles on a gravel road. It is definitely the place to take a break from city life and apple pick in a relaxing environment.There is no admission fee at any time and apples are reasonably priced, starting at 2 dollars and 15 cents per pound for pick your own apples. The shop has a variety of honey, jam, syrup,and baked goods available for purchase, as well as delicious hot apple cider
donuts. The orchard features free wagon rides, no admission fee for apple picking,and a corn maze for 7 dollars. This orchard is a good value and will not be too busy tohave a good time. It's perfect for people who prefer a calm environment and delicious apples.
Minnetonka Orchards:
This is a great orchard to go to on weekdays when admission is free, otherwise it is $7. There are 12 apple varieties to pick over 12 acres of land. If you're hungry for more than just apples, stop by the Donut House for an apple donut or the Brat House for an apple cider brat. Take a hayride through the property and enjoy the fall weather. This family owned and operated orchard closes at 7 pm on weeknights so be sure to make it out there after class one night!