Democratic Debate Season Begins in Las Vegas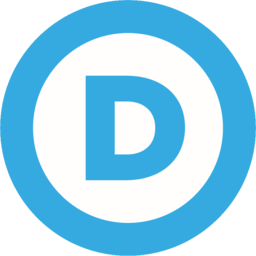 The Democratic Party kicked off its election debate season today in Las Vegas. The stakes were high as self-proclaimed democratic socialist Sen. Bernie Sanders had a surging summer and fall, by relying on his outspoken progressive agenda. Former Secretary of State Hillary Clinton limped into the debate after being plagued with her never-ending e-mail and Benghazi scandals. The Other candidates: former Gov. of Maryland Martin O'Malley, former Sen. Jim Webb, and former Gov. Of Rhode Island Lincoln Chafee coasted into tonight's debate as all but invisible.
Hillary was typical Hillary at Tuesday night's debate. She blamed conservatives for her scandals, and defended her continuous policy shifts. Arguably her most notable moment in the debate came when she attacked Sanders on what she views as a horrific record on gun control. Clinton staked out her progressive positions on climate change, health care, and college affordability. Despite the abundance of scandals that have plagued Clinton, she avoided any big pitfalls in the debate, and will likely remain her party's favorite for the nomination.
Bernie remained his authentic self at Tuesday night's debate by sticking to the issues that brought him to national prominence: campaign finance reform, income inequality, and climate change. He successfully portrayed himself as a policy wonk, discussing issues of poverty alleviation to the Black Lives Matter movement. Sanders lacked the willingness to attack Clinton on the issues or her record. This did not help him, but will not hurt him either. He did portray himself as the happy warrior that he is, and one can expect him to gain some support when the post-debate polls come out.
Jim Webb offered a dramatically different ideological perspective different than his Democratic colleagues. His professional experience as Secretary of the Navy under the Reagan administration, time spent as a writer, and as a Senator makes him a unique choice for Democrats. He's easily the most moderate of the candidates, and articulated himself as an outsider that still possess government experience. He separated himself from the other candidates by standing vehemently for the Second Amendment, opposing the Iran Deal, and promoting a foreign policy that challenges China.
Martin O'Malley made the case that he is a viable progressive candidate with a record of achievement in Maryland. O'Malley promoted his achievements on gun control, crime policy in Baltimore, and immigrant issues. O'Malley looked awestruck when moderator Anderson Cooper asked about the recent Baltimore uprisings as a result of his policies, but recovered nicely. Competence on the issues was O'Malley's strongsuit, but it remains to be seen whether he has the ability to gain widespread popularity in the Democratic primary that has been so dominated by Clinton and her numerous scandals.
Lincoln Chafee looked lost on the stage tonight, and failed to separate himself from the field. He boasted himself as a man of principle, despite spending his political career as a Republican, an Independent, and finally a Democrat. Chafee called for a more peaceful foreign policy, an ethical president, and sensible solutions to income inequality. Given Chafee's rough performance, it's expected he won't be around to participate in the next Democratic Debate.
Tonight's debate provided Americans with a chance to see some stark differences within the Democratic party. Clinton will likely remain the frontrunner following her gaffe-free performance, but Sanders is showing no signs of giving up. O'Malley, Webb, and Chafee are all still looking for their breakthrough moment. As primary season continues to heat up, it will be interesting to see how the Democratic Party handles the scandal-plagued Clinton and the surging socialist-Bernie Sanders.