Zionism Through the Eyes of an Arab-Israeli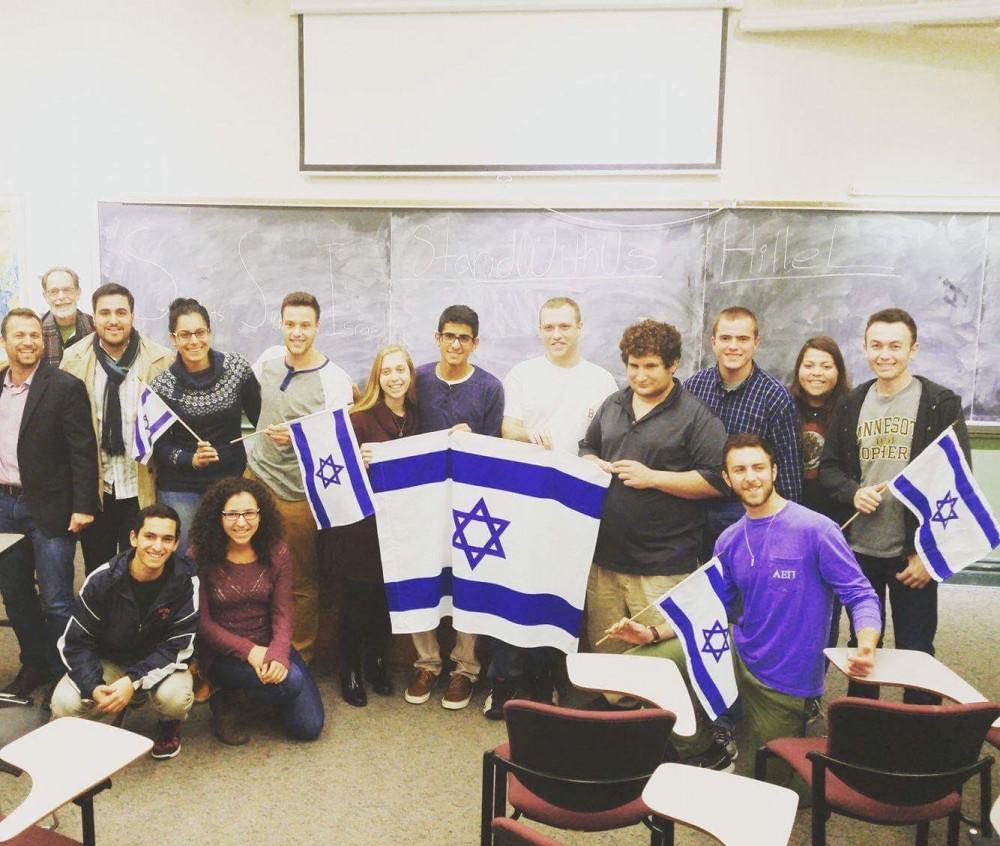 On November 15th, Students Supporting Israel (SSI) brought 18-year-old speaker Muhammad Zoabi to campus to deliver a lecture titled "Zionism through the eyes of an Arab-Israeli".
SSI and Zoabi drew a together a crowd of people from all across the University and the surrounding communities to listen with open minds and hear his unique perspective.
Zoabi gained recognition in the Summer of 2014 when, as a 16-year-old, he posted a viral video calling for the release of three Israeli teens who were kidnapped by Palestinian Hamas terrorists.
Zoabi felt that one of the most integral and sacred human rights is, "the right for children to live safely without fear." His video spoke out against the involvement of Palestinian children in the conflicts and the absolute shock he felt knowing that kids his own age were captured to push a terrorist agenda.
He received a lot of support in for his video from across the globe, however, he also received threats from people who opposed his anti-terrorism view. After receiving a lot of hate speech and death threats, it was recommended that he leave his home.
He went to live with a Jewish survivor of terrorism for a month in Israel. When the three abducted teens were found murdered, authorities recommended the 16-year-old leave the country completely. He came to the United States and stayed in Jacksonville, Florida with a Christian family for 6 months.
He has since been able to return to Israel where he lives in Jerusalem and attends a pre-Army college. In 2017, he will join the Israeli Defense Forces. For now, he works for StandWithUs as an Israeli educator trying to spread information about Israel he knows. An Israel that is home to people of all backgrounds and beliefs.
Zoabi grew up in Nazareth, with a very large family. His clan is 15,000 members strong, all with diverse viewpoints on integration is Israel. He attended both Arabic and Hebrew schools and experienced different cultures in each.
Thinking back on his past, Muhammad Zoabi stated, "The pluralism I've experienced is the Israel I speak for, the Israel I love, and the Israel I always wish to see."
As a gay Arab-Israeli, Zoabi stated that in most instances, the people of Israel support him. However, the biggest questions Arabs face is "How do we fit in the Jewish state as Arab citizens?" To further integration, Zoabi hopes it is possible to "create a community that all can relate to and be a part of."
Ofir Brizinov is a board member of Students Supporting Israel that moved here three and a half years ago from Israel. After hearing Zoabi speak, she said, "The thing that resonated most with me was seeing all the different perspectives. The media portrays it only in one way and Israel is about more than just the conflict. There is more beauty to Israel than just that."
Zoabi is working to give a message of hope in regards to the conflicts in Israel and provide a new perspective. Overall, Zoabi has a "hope to see peace" and to "turn the page and start a new era in the Middle East".
The ability to have different opinions, different views, and different cultures, yet still live in peace is something that Zoabi values and wants to see happen in Israel.
Zoabi says that the best way to spread the truth about Israel on campus is to talk to others and "put the facts that you know about Israel into the conversation and mix it with your own personal story".