Rivkin Chosen as Lead Man in Suit Against Obama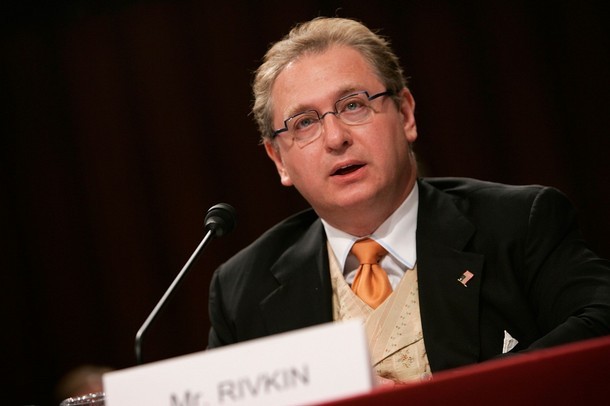 On Aug. 25 House leaders announced they have selected David Rivkin as the man to head up their lawsuit against President Obama for his alleged overextension of executive authority.
Rivkin, a partner at Baker Hostetler, is one of the originators of the legal theory which underpins the House's grievance. The lawsuit revolves around Obama's executive order which delayed the implementation of the employer mandate, an integral part of Obama's Affordable Care Act. Rivkin will likely argue that, by acting unilaterally to delay the implementation of a key part of the already-passed legislation, the president committed an act of institutional injury on the House.
In effect, Rivkin will argue that the president significantly exceeded the limits of his constitutionally-granted authority. But it goes beyond that. The House's lawsuit will argue that Obama's executive overreach directly conflicted with the scope of its power as outlined by the Constitution.
While the hurdles of getting approval to bring the case against the president and deciding which lawyer will head up the suit are not in the past, significant obstacles lie ahead. The biggest issue to be dealt with is that of legal standing.
Though there are many who feel this lawsuit has been a long time coming and is perfectly legitimate, there are many (Republicans, Democrats, lawyers and laymen alike) who realize that it is not a simple matter of bringing a legal grievance to trial. The President of the United States is the defendant. As one might expect, that will severely complicate things in and of itself.
Rivkin's accusation of institutional injury against the House, while self-explanatory and straight forward on the surface, is riddled with potentially-fatal complications. First and foremost among them is the historically conservative nature of the judiciary. This case, which might seem legitimate to a Republican and politically-motivated by a Democrat, will most likely be viewed by the judiciary as squabbling amongst the other branches of government. If history is any indication of the future, no judiciary will take up the case because the judicial branch as a whole has been careful to not become involved in politically-motivated cases.
To get legal standing, Rivkin must demonstrate that an individual injury was sustained as a direct result of the president's actions. Only then could a court hear the case and not be accused of playing to partisan political opinion. Exactly how Rivkin intends to demonstrate this injury, or course, remains to be seen. Interestingly, however, the media attention of late has not focused on this issue (which would guarantee the legitimacy of the House's case), but has instead focused on the hourly rate which the House has agreed to pay Baker and Hostetler. $500 an hour, with a cap of $350,000. Perhaps the major news networks should start reporting on the meat of the issue rather than on misrepresented details.