A Blaring Trump-et Can't Be Ignored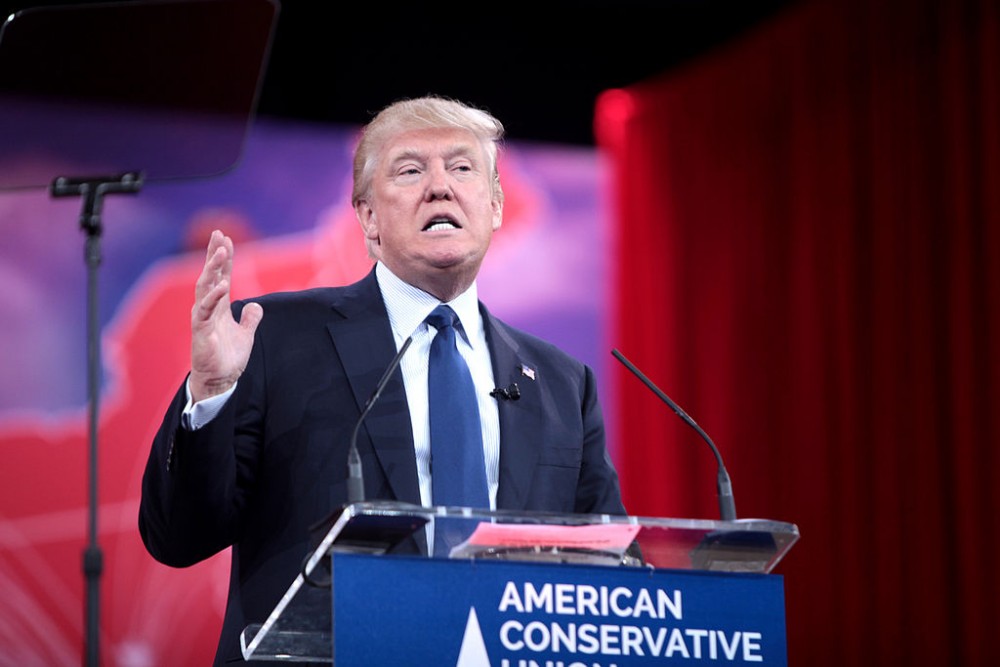 Donald Trump has taken the 2016 presidential primaries by storm, by talking straight and simply being ""the Donald."" He has drawn controversy for his comments pertaining to immigration, trade policy, and the incompetence of the Obama administration. The media seem to be pushing back against the Trump candidacy but at the same time cannot seem to stop covering him for the same reason everyone can't stop listening to him: he's an authentic individual running for president.
Love him or hate him, people respect him. Trump has made billions as an entrepreneur but has always stayed true to himself. He tells it like it is, doesn't play politics, and speaks without fearing repercussions. In his announcement, Trump touted a record of being a great negotiater—— someone who would be tough on foreign policy—and one who understands the economy—and could create jobs benefiting the middle class. According to National Review Magazine, these comments have made him a champion of the "populist right." Populists tend to adore candidates who speak for the people, and listening to Trump, one gets the sense that he is the mouthpiece for fed-up conservatives who have come to dislike the politics-as-usual that dominates Washington.
People throughout the country, especially young people, are sick of the the calculated actions of politicans.The real reason the media cannot stop covering Trump and people cannot stop listening to him is that he "tells it like it is." Candidates like Hillary Clinton and Jeb Bush may have a better chance at winning the presidency, but their actions are so cautious, poll-tested, and robotic that much of the country most likely does not view them as authentic. Political pundits and individuals from both sides of the aisle cannot say he is not original. If there is anything for which Americans are ready, it is someone unique and authentic running for office.
In all likelihood, Trump will not win the nomination, yet he still has found a way to revolutionize campaigning. Now, candidates might understand that its okay to be true to themselves——in fact its actually preferred by the general population. Trump's brash words for political dissidents and the mainstream media have made him a lightning rod that neither the Republican nor Democratic Party has seen in quite some time. As the days pass, Trump seems more and more comfortable in the political spotlight. With the August Republican debate quickly approaching, many people are feeling an abundance of emotions pertaining to the notion of the assertive Trump on the campaign stage. Only time will tell how long the Trump presidential run will last, but one thing is for certain: it will continue to be interesting.