Intolerable Intolerance Pt. 2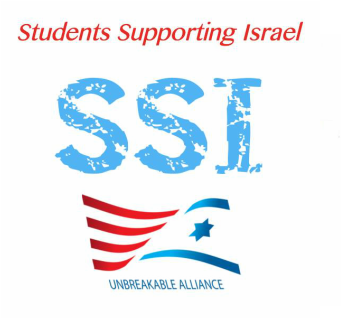 Last week, on Israel's Independence Day, Students Supporting Israel joined forces with Hillel to host a table and forum to celebrate the occasion. As part of the celebration, the group wrote in chalk on the campus sidewalk reminding campus to "Celebrate Israel's birthday!" The next morning, many of its messages were defaced with anti-Semitic remarks-drawing concern from the Jewish population at the U.
According to Naor Bitton, a Students Supporting Israel national board member, the group started "chalking" on Wednesday evening. But on Thursday morning, SSI members woke up to a Facebook post by the university's chapter of Students for Justice in Palestine claiming no responsibility for the incident. The statement mentioned the defacement was unrelated to SJP, and the organization denounces vandalism of any kind, though they mentioned, "Israel's 'birthday' is established on the exile of an entire people."
According to TCJewFolk, SSI originally wrote messages like "Celebrate Israel Independence" but after the incident, the statement was followed by the words, "if you have no soul." Stars of David also had the letters "BDS" scrawled inside them- urging the campus to boycott Israel absolutely. As a response, Students Supporting Israel contacted the University administration and were assured that the University will launch an investigation into the matter.
"SSI condemns the acts that took place tonight at the University of Minnesota campus," said Bitton.
SSI vice president Sami Rahamim said that he is very skeptical about SJP's claim that they had nothing to do with the incident as their post denying responsibility was last edited about two hours after the original sidewalk messages were finished. Rahamim also mentioned the quick turnover and events occurring the next day. According to TCJewFolk, SSI members set up a table outside Northrop Auditorium Thursday afternoon to educate the public on Israel's independence. While there, Rahamim said SJP treasurer Rula Rashid visited the table and said, "you stole our land." Rahamim made an offer to have an open conversation with her and her organization, but Rashid turned it down.
"It's alarming that any student group refuses to talk to someone… especially when there's someone dealing with an intense conflict that is only going to be solved through negotiation." said Rahamim.
Students Supporting Israel believe that SJP or one of its affiliates are responsible for the vandalism, sighting evidence of previous incidents as well as statements by their leaders. However, due to the pending police investigation, no more information about the event is available at this time.