Get to know Americans for Prosperity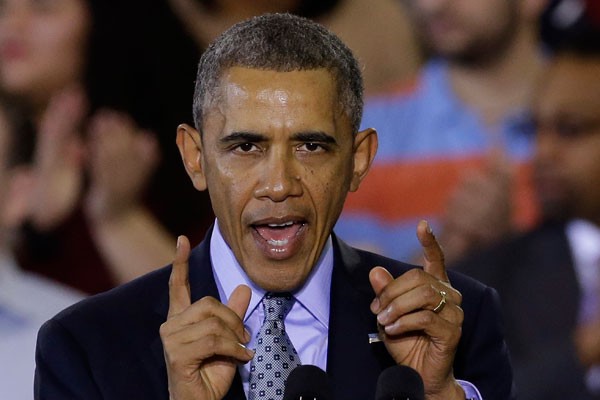 You've probably seen at least one of their ads on television or online, or maybe you've gotten a call or mail piece from them in recent weeks, but Americans for Prosperity is the largest grassroots organization in the U.S. promoting economic freedom, and you should get to know them.
Leaving an impressive footprint on this latest election, AFP raised tens of millions of dollars nationwide and spent it promoting the basic principles of free markets, lower regulations, and a stronger economy. Most notably, AFP opposes the economic policies of Obama in a notorious campaign titled Obama's Failing Agenda which involved a TV ad buy and a nationwide bus tour to 34 states with 40-foot long coach buses wrapped in quotes from President Obama such as: "You Didn't Build That" and "The Private Sector is Doing Fine" – all signature gaffes from the President with one of the worst economic freedom records in our history.
AFP's roots are deep but not old. It was only a couple years ago state chapters of AFP began forming around the U.S. to fight bigger government at local and state levels. In Minnesota, the organization is barely one year old but already making an impact. In three months this fall, AFP activists and staffers contacted thousands of voters through their Freedom Phones system and knocked on thousands of doors spreading their message of opposition to the failed policies of President Obama and Senator Klobuchar.
More importantly, AFP is a year-round organization keeping the pressure on elected officials and forcing them to listen to their concerned constituents regarding taxes, spending and overall government growth. In this last year, AFP took a hard line on public funding for the new Viking's stadium because it's not in the best interest of the public to be responsible for its funding. They also opposed candidates for the Minnesota Legislature that support Obamacare or other numerous tax increases at both the state and federal levels.
AFP has been a catalyst for a new movement in the U.S. to bridge partisan divides in favor of a new, more responsive government of the people and by the people. Activists aren't necessarily Republicans or Democrats, but they subscribe to a common theme of limited government and returning power determine important issues back to local government
You can learn more about Americans for Prosperity at www.AmericansforProsperity.com/Minnesota and sign the petition against President Obama's failed policies of explosive spending and the government takeover of health care. You can also become an activist and receive info on local events and issues that may impact you.