Ditch the Dining Plan; Eat Alone in Your Room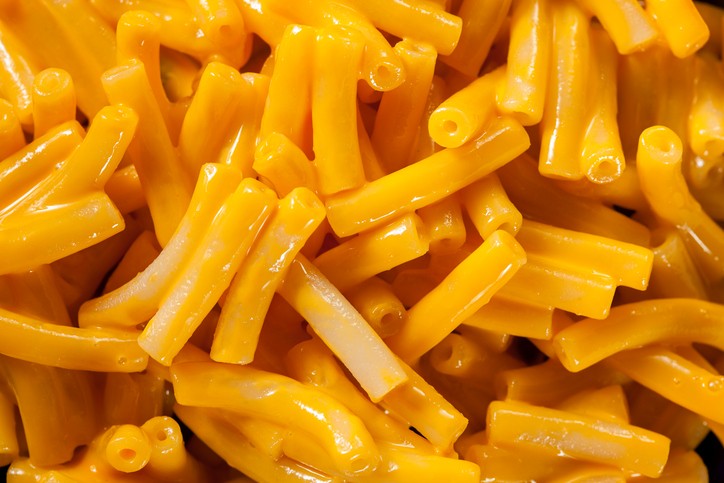 Are you tired of the same old dorm food? Are you bored of awkwardly sitting alone eating the same old bread stick day after day? There is a solution. Just make your own food in your dorm room. It's perfect because it requires minimal skills and you never have to go out and see other people.
Here are 3 easy recipes that don't require a full kitchen (or even half a kitchen) to make:
Scrambled Eggs
Ingredients:
2 eggs
2 tbsp milk
2 tbsp shredded cheese (optional)
Salt and pepper (to taste)
Directions:
Coat the inside of a microwave safe mug with either cooking spray or butter. Add eggs and milk and beat with a fork until well blended (more beating = fluffier). Next, microwave on high for 45 seconds and then stir the eggs. Microwave about 30-45 seconds longer, make sure the eggs are cooked. Finally, sprinkle on cheese, salt, and pepper.
Mac and Cheese
Ingredients:
½ cup elbow macaroni
½ cup shredded cheese of your choosing
1 tbsp milk (optional)
Salt and pepper (to taste)
Directions:
In a microwave safe bowl or large mug, add pasta and water. Add just enough water to cover all the pasta. Microwave on high for 1.5 minutes. Add more water if needed and then stir and microwave another 4-5 minutes, making sure to monitor it for overflow and stirring it occasionally (cooking time may vary depending on microwave strength, mine is super weak so be careful). Once the pasta is cooked, pour out leftover water if there is more than about 1 tbsp (we need a little for mixing). Add in the cheese and mix it all up. If the cheese is not completely melted, return to the microwave for 30 seconds. Add in splash of milk, salt, and pepper.
Warm Cinnamon and Sugar Apples
Ingredients:
1 apple stolen from the dining hall
1 packet of dining hall sugar/ sweetener
¼ tsp cinnamon
1 tbsp water
Directions:
Slice up the apple with any blade less than 4 inches. Take off the skin if you think it's icky. Add apples to freezer quality plastic zipper bag and add the rest of the ingredients. Shake it up (please close the bag, come on). Open the bag a little and microwave it on high for 2 minutes. Make sure the apples are soft by stabbing them with a fork/your tiny knife. If you are really classy, pour it over some ice cream and go crazy.