Election Fraud Anticipated in Upcoming Election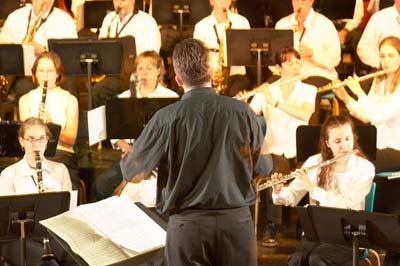 As the November election draws closer, early and absentee voters are already beginning to send in their ballots. Hand-in-hand with a contentious election comes the anticipation of election fraud.
Without voter identification laws, it is easy to impersonate someone else at the voting booth. Felons, illegal immigrants, and others trying to give their party a boost can dramatically influence elections, if the rules are relaxed enough.
Take, for instance, the allegations of widespread fraud in Minnesota, which went to the state's Supreme Court this summer.
The Minnesota Voters Alliance (MVA) brought a lawsuit against Secretary of State Steve Simon and the election managers of Hennepin and Ramsey counties, which encompass Minneapolis and St. Paul, in July, alleging that 1,366 disenfranchised felons cast more than 1,670 illegal votes in recent elections.
The MVA's research also proved that of the 500,000 Minnesotans that registered to vote on Election Day, more than 17,000 were flagged with suspicions of ineligibility.
The state of Minnesota allows both online and same-day voter registration. These policies make it easy for people wanting to double-vote or vote under a dead or fictitious person's name.
Minnesota allows various forms of "confirming" one's identification while registering at the polling station on Election Day, including showing a form of identification, displaying certain forms, or in some cases even being vouched for by another voter. Voters in many circumstances do not need to present any ID.
Imagine how simple it would be to register online, type in a fake name, then write that name on the ballot in November. No one would ask you to prove your identity throughout the whole process.
Minnesota's liberal policies no doubt contributed to the high numbers of fraudulent voters the MVA is reporting. Democratic opponents to stricter voter ID laws have argued that such mandates restrict the voting rights of people who are less likely to have valid forms of identification: the elderly, people with disabilities, and African-Americans.
Is it just coincidental, then, that cases of voter fraud often correlate with Democrats winning elections?
The MVA says no part of the lawsuit the organization brought this summer related to Democratic Sen. Al Franken's close win in 2008, which was determined only after several months of wrangling in court, after incumbent Norm Coleman was ahead in the original Election-Day count.
"MVA found 941 ineligible felons who were allowed to vote in 2008 alone, exceeding the 312 vote margin separating DFL candidate Al Franken and GOP Sen. Norm Coleman after a grueling recount," the Thinking Minnesota magazine reported.
After the MVA filed the lawsuit, the Secretary of State's office responded with a brief in defense of its election procedure. No further action on the case has been taken at this time.
With new concerns that Russian hackers could access registration databases, voting machines, or results websites on Election Day, preventing voter fraud is more important than ever before.