Williams Suspended from NBC Nightly News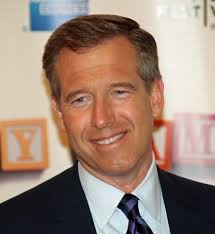 Since 2003, Brian Williams repeatedly misrepresented his involvement in a helicopter RPG attack in the early days of the Iraq war. After claiming for years that he was in a helicopter that was struck by an RPG, Williams finally came clean after a military newspaper, Stars and Stripes, set the record straight. Williams publicly apologized for his mischaracterization of the event on NBC's Nightly News. The much-revered news anchor said that he was not in the helicopter that was struck, but rather in a helicopter directly behind it.
However, this was also a lie. Military sources show that Williams was not anywhere near the helicopter that was attacked. In fact, he did not arrive on the scene until about an hour later. Williams has repeated his false story for many years, mostly on evening programs like Letterman, where accuracy is not the primary objective. His supporters have used the more informal settings in which Williams repeated his story to defend the anchor's inaccuracy, pointing out that Williams did not tell the story during his popular newscasts.
Williams voluntarily removed himself from NBC's Nightly News, saying, "[i]n the midst of a career spent covering and consuming news, it has become painfully apparent to me that I am presently too much a part of the news, due to my actions. Upon my return, I will continue my career-long effort to be worthy of the trust of those who place their trust in us." His voluntary removal indicated the long-time anchor would be absent for several days at most. NBC, however, had other ideas.
On Feb. 10, network executives handed Williams a six-month suspension without pay. The anchor's mischaracterizations and misrepresentations jeopardized the network's credibility with viewers, which is why NBC executives decided to remove Williams from the anchor desk and replace him with Lester Holt. While some have predicted that this is essentially the end of Williams' career, others point out that the anchor of ten years still holds a lot of clout with the largely elderly audience of his program. Undoubtedly, Williams' career has not been totally annihilated by his misrepresentations.