Opinion: What went wrong for Minnesota Republicans on Election Day, and What Can We Learn?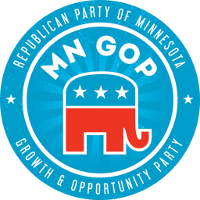 Election Day 2014 was a banner day for Republicans all across the country, except in Minnesota. What went wrong, and what should the Minnesota GOP do, going forward?
It is well documented that in recent years, the Minnesota Republican Party has been mismanaged and has gone deeply into debt. This has left the Party with little ability to promote itself, help candidates, or win elections. Being ill-equipped to succeed in any significant way, the Party has focused on paying off debt. In the process, some normally obvious opportunities to succeed have been missed.
Early in the 2014 election cycle, a couple of high-profile Minnesotans—one might even say, celebrities—expressed interest in running for statewide office. Unfortunately, the Minnesota GOP did not encourage that interest to blossom into candidacies, and the celebrities faded from the political scene as quickly as they appeared.
It is understandable that a political party with little means to support candidates in tangible ways would not want to encourage a celebrity to enter a race for statewide office. Newcomers to politics, however famous they might be, always require special attention, and there is a steep learning curve for them to scale as they enter a world of seasoned politicos.
Yet it seems that celebrity candidates would generate enthusiasm and big donations to support their runs for office, and history shows that Minnesotans like to vote for celebrities—just to name a few, look at former wrestling showman and Reform Party candidate Jesse "the Body" Ventura, who was elected governor in 1998; Democratic comedian Al Franken, who became a U.S. Senator in 2008; former Twin Cities TV anchorman Rod Grams, a conservative Republican, who was elected to the U.S. Senate in 1994; liberal Democratic U.S. Senator Amy Klobuchar, whose family name was locally famous before she ran for office in 2006, by virtue of her father having been a popular Minnesota sports writer; and Democrat-turned-Republican Norm Coleman, who was well-known as the mayor of Saint Paul before he ran for governor in 1998 and lost to the even-more-famous Ventura and then won for U.S. Senate in 2002.
In the future, the Minnesota GOP should not pass opportunities to recruit celebrity candidates. Experience in 2014 and other elections should be proof that it is nearly always futile to run candidates who have spent low-key lives in business or who have only held low-level political offices like state legislator or county commissioner.
The Minnesota Republican Party does deserve credit for setting an objective in 2014 and sticking to it. The single goal to which the Party set a laser focus was taking over the Minnesota House of Representatives. The Party succeeded at this goal. Unfortunately, the keen focus on that one goal prevented Party leaders from broadening the aperture to be more successful when other opportunities for success arose. And that success could be fleeting, as House terms are only two years long, requiring representatives to stand for election every other year.
In the weeks approaching Election Day 2014, internal polls reportedly showed second-time Minnesota Secretary of State candidate and former state legislator Dan Severson to have a slight lead over his Democratic opponent, while all other statewide GOP candidates lagged badly behind their Democratic opponents. In spite of being presented with the possibility of one statewide win in an election earlier thought to be a complete loss, the Party did little to nothing to bolster Severson's candidacy, and he lost by less than two percentage points. Even in the week prior to Election Day, the Minnesota College Republicans refused to spend just 45 minutes rallying to support Severson outside the last secretary of state debate; while a rally certainly would not have won the election, the lack of support in this instance was emblematic of the greater overall campaign-long theme of nonsupport. Because there is little turnover in the low-level statewide offices, it could be years before the opportunity to win the secretary of state race arises again. Because the Party was focused on winning the State House and not nimble enough to address a great opportunity, that opportunity slipped away.
Traditionally, the Minnesota GOP has not been as good as state Democrats at rallying friendly collections of voters. Working independently, as is required by law, the Minnesota Family Council targeted six State House races (more than the number needed for the GOP to take the majority). Those six districts were represented by Democratic legislators who voted for gay marriage, even though the voters in the districts had voted for the traditional marriage amendment. All six of those Democratic legislators were defeated, and thus the GOP was able to win the majority in the State House. The Minnesota GOP should be trying to inspire more right-leaning groups to get involved in future election efforts.
In addition, the Minnesota GOP should broaden its diversity. Every statewide Minnesota GOP candidate in 2014 was a middle-aged or older white male. With an electorate that is composed of more than 50 percent women, this makes no sense. Especially inasmuch as the gubernatorial candidate chooses the lieutenant governor candidate, that one position, at least, should be filled by a Republican woman.
The Minnesota Republican Party should realize what Republicans in other parts of the country have understood for years: People vote as much or more on emotions than on issues. Yet the 2014 GOP candidates in Minnesota were allowed to be defined (and maligned) largely by the the Democrats and their allies. Minnesota Republicans must realize that as the general election nears, the campaigns should pivot from issues to image. People vote on gut feelings and on how well they like candidates, more than on issue positions. Yet Republicans hammered away at issues right up to Election Day.
As I traveled through my hometown's congressional district in northeastern Minnesota, I talked to many ordinary voters—not activists, not party-affiliated voters, but just plain good citizens. I heard from women that they found the GOP congressional candidate, Stewart Mills, to be "creepy." When I conveyed this information to the Mills campaign, staffers balked at the suggestion that they should run heart-string-tugging TV advertisements with the candidate's wife and daughter, having them tell what a great husband, good father, and all-around nice guy he was. Instead, they ran ads with Mrs. Mills talking about Obamacare. Newsflash: No one cared about Obamacare.
Part of the problem with the Mills campaign, and with many Minnesota campaigns over the past several years, was the prevalence of out-of-state political consultants. Campaign managers imported from New England and Washington D.C. do not have the working knowledge of Minnesota culture to run effective election efforts.
Another part of the problem with many Minnesota campaigns in recent years has been the dearth of female political consultants involved. Invariably, about the only female involved in most Republican campaigns in Minnesota is the fundraiser. More women should be recruited to give advice on how to get candidates elected—such advice might have resulted in Mills being elected, and many other candidates over the years, as well. There's a reason that 75 percent or more of public relations professionals in the country are female—they have a knack for it. Minnesota Republican campaign operatives ought to realize it and capitalize on the opportunity to incorporate alternative, winning message ideas and strategies.
It can be depressing form Republicans to look back at the 2014 election, and at other recent elections, in Minnesota. Yet by learning from the past and pivoting to adjust to sensible strategies and tactics, the future could be better. The key is to learn from mistakes and missed opportunities. 2014 has provided many teachable moments and mistakes.