MN Democrats Move to Toss Out Basic Skills Tests for Teachers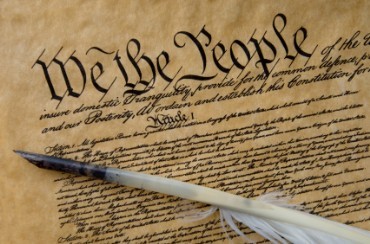 Through all the chaos of last year's legislative session and campaigning came a new state law that requires teachers to pass a basic skills test in order to obtain a license. The test involves skills tests in reading, writing and math and replaces the old law which allowed licensed teachers to take and retake the test for up to three years.The goal was to ensure every Minnesota teacher is knowledgeable on basic skills they would be teaching our students. It passed the Minnesota Legislature with strong support from both Parties and was signed by Governor Dayton. The law was seen as a rare example of cooperative bipartisanship in St. Paul.
Just one year later, special interests from the education lobby and teacher's unions are already hard at work to repeal the law which some teachers are having trouble passing. Some schools argue foreign language, physical education and art instructors are not always passing the basic skills test because not all of the questions are "cross-cultural." Their solution is to throw out the entire test. Republicans want the chance to at least revise the standards and keep them in place.
This is a classic example of some of our educators looking out for the well being of instructors before the overall quality of learning for our students. While finding dedicated and effective teachers may often seem difficult, the fact is thousands of trained and qualified teachers cannot locate good work, a field with a surplus of good candidates and few open positions. When this is the case, it absolutely makes sense for our standards to be high. If a teacher doesn't understand cultural commonalities, how can they connect with the young people that live among them?
Minnesota's lawmakers should revise the new standards and work across the aisle to make small adjustments to this important law, not throw the baby out with the bath water. Special interests that put teachers ahead of standards have already prevented too many other important reforms in the past. The statewide standards are necessary because certain college teaching programs are not requiring the tests before graduating students.