Glockoma: Albums with Addy
Last year was a solid year for rap, with amazing albums from artists like Denzel Curry, Pusha T, and more. When I looked week to week for new releases last year, I mainly stuck to the artists that were already mostly mainstream or that I knew from before. That's why my mixtape of the year was so surprising to me. I had never heard of the Memphis rapper Key Glock before his fourth mixtape Glockoma, yet I immediately became a fan of his braggadocious, yet laid back flow and lyrics on top of some of the best beats of the whole year.
When I think about this tape, the first thing that comes to mind is the insane production by a stacked lineup of some of the best producers in the game. Tay Keith, Sosa 808, Honorable C.N.O.T.E, and more all come together to give Glock excellent production that compliments him well. It isn't surprising that he works well with these kinds of beats as he has worked with most of these producers before, including Tay Keith on Glock's most famous song "Russian Cream". This is the standard for other artists to meet with regards to Southern trap.
Glock's flow on Glockoma ranges from decent to perfect at times, with the second verse of his song "Crazy" being some of the most entertaining flows on the mixtape. The way his flow and lyrics hit with the C.N.O.T.E. bass makes it my favorite song. "Once Upon a Time" is another standout song with regards to excellent flow, production, and lyrics all coming together to make something unique and fresh. There's something about the light melody of a flute mixing with hard hitting snares and bass that just makes for a perfect rap song.
Pacing and variety aren't really an issue in Glockoma due to its status as a mixtape and the short length of every song, yet I can see this becoming an issue for Glock in the future. While it is an excellent trap mixtape, it is literally nothing else but a trap mixtape. There are no slower songs fitting a more R&B type mold or even a Lil Baby or Gunna style song to mix it up when listening to it in one sitting. Fortunately for Glock, he does so well at utilizing several different producers and keeping songs short and simple that it works well for me on Glockoma.
As with almost all albums or mixtapes, there are always skippable songs and forgettable lyrics or beats. "Dope" is almost painful to listen to due to the number of times he uses the word Dope in the song and also the fact that he never switches to any other rhyme other than almost every word under the sun that rhymes with dope for over two minutes. Needless to say it did not make it onto my playlist. The only other song I hated was "Walking Ticket" due to its boring beat that felt so simple that I probably could have made something as good using a free DAW software online. If that's the case, then the beat is way too simple.
Glockoma was not on my release radar at all last year, yet I found myself not only enjoying almost the entire mixtape, but going back and listening to even more Key Glock mixtapes because I enjoyed him so much. Glockoma is my new standard that trap mixtapes have to match as it does everything a good trap mixtape should do. While it really isn't the kind of mixtape that would compete for album/mixtape of the year and is more of a workout/party mixtape, it definitely was one of the most enjoyable and underrated projects of last year.
About the Writer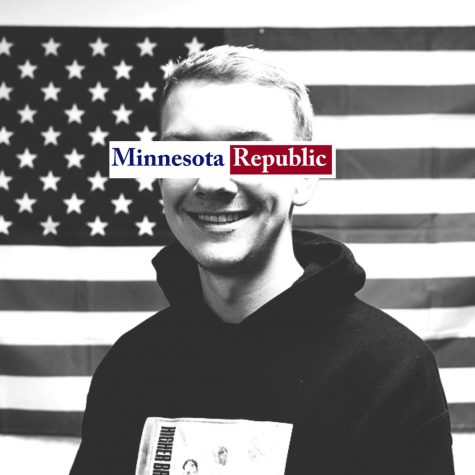 Addison Scufsa, A&E Editor
Addison Scufsa, A&E Editor, is a junior studying geography and supply chain management at The University of Minnesota - Twin Cities. In his free time,...