The Death Penalty is a Preventative Measure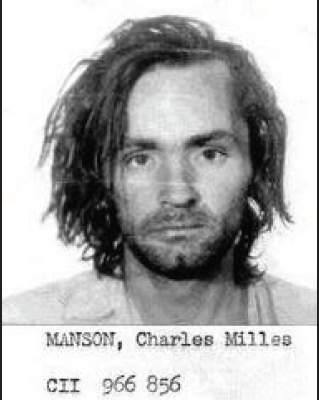 In 1971, a jury convicted, Charles Manson onnine counts of conspiracy to commit murder, with the deeds carried out by members of the so-called "Manson family."
The Manson family'scrimes included the butchering of actress Sharon Tate, then eight-and-a-half months pregnant with her first child. She begged for her life to be spared just long enough that she might have her child, offering herself up to save her offspring. She was stabbed 16 times; five of these stab wounds would have been sufficiently fatal by themselves.
Manson and others in his cult were rightly sentenced to death, only to have their sentences commuted by a 1973 California Supreme Court ruling citingcapital punishment as unconstitutional under the state's constitution. That decision lasted less then 10 months before voters amended the constitution to reinstate the death penalty. It was too late for Manson's case, and his existence has continued to inspire a cult of followers willing to kill in his name.
In 1972, members of the Manson family killed a Marine veteran, broke into the house of his 19 year-old wife, and shot her. Fortunately, the unlucky couple'stheir newborn child escaped harm.
Squeaky Fromme of the Manson family moved to Sacramento so she could be closer to the incarcerated Manson. Here, in 1975, she attempted to assassinate President Gerald Ford. In 1987, she broke out of prison to try toreach Manson, who she had heard was dying of cancer.
Manson turned 80 in 2014, andan announcement surfacedthat he was engaged to 26-year-old Afton Elaine Burton. The engagement did not last; Manson discovered Burtonintended to preserve his corpse as a tourist attraction.
Some excessively evil and twistedlycharismatic peoplein this world havea cult of personality whichenables them to pull all sorts of strings that should remain untouched. Mobsters in organized crime and psychopaths like Charles Manson endanger peaceful ordinary citizens withtheir mere existences.These are cases of premeditated grizzly murders with a mastermind behind them who can inspire his followerswhile behind prison bars. Such people should be indiscriminately purged from the face of the earth.
You can't put a price on justice, and justice for the nine people and the unborn child whose murders he planned, that demands the end of Charles Manson. If not for the sake of his victims at that time, then for the sake of those who his followers may aspireto kill in his name.
Manson believes he will live forever, and his followers likely believe the same. It is far past time to strip them of this delusion.