No Easy A's Earned in 4th Republican Debate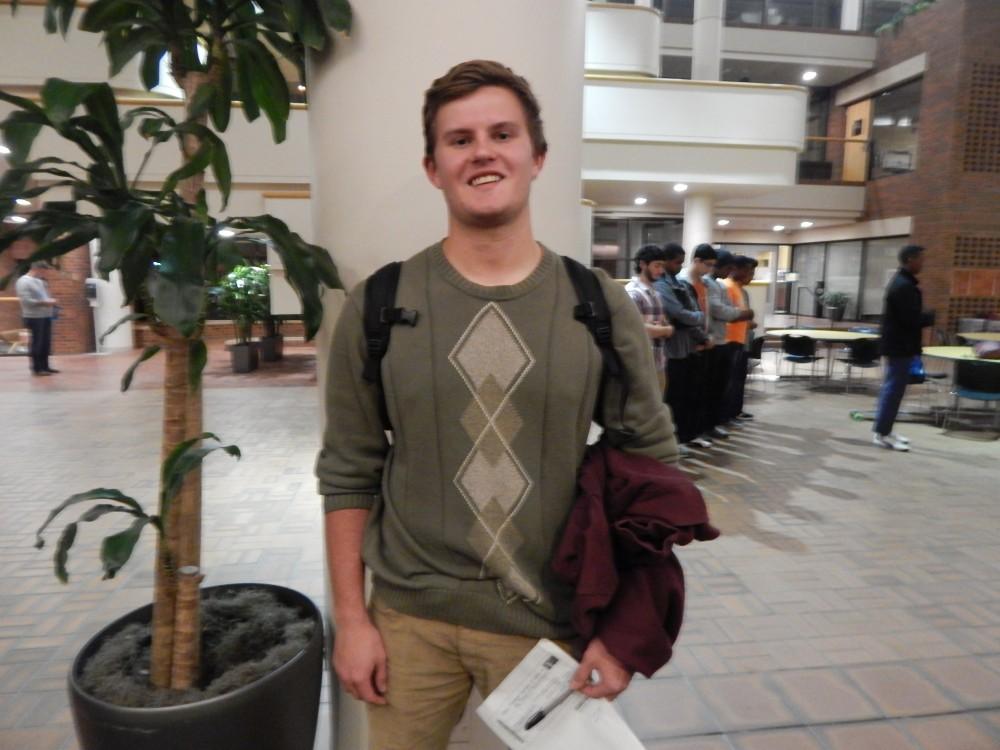 Businessman Donald Trump: B
Donald Trump came to the debate in an interesting situation, with Carson now leading in some polls (especially in Iowa.) Trump started the debate by giving a nonstandard answer to the minimum wage question, setting the tone for the rest of his performance. Trump had two interesting moments; the first was when he said that he does not have to listen to Kasich's attacks of his proposed policy because of his wealth. The second was when he was discussing the Trans-Pacific Partnership (TPP;) he went into his trademark rant against China when Senator Rand Paul jumped in and asked if the moderators were going to point out that China is not one of the 11 foreign countries in the agreement, which took all the wind out of Trump's statement. With these two negatives, it sounds like Trump's grade should be far worse than a B, but considering how his average debate performances in the past have not hurt his numbers, it does not stand to reason that this debate would either.
Dr. Ben Carson: A-
Carson is the current anti-Trump candidate who has coalesced a plurality of Republicans able to defend his minor lead over Trump and his large lead over others. He has not been helped by the fact that the media in recent weeks has tried to attack his character with storiesabout his past. This turned into one of the first questions that Carson received, to which he responded with a line thanking Neil Cavuto for not asking about what he did in 10th grade. This response poked fun at what he and his supporters see as unfounded attacks. Then he actually answered the question by saying that he agrees candidates should be vetted largely, closing the issues in the eyes of most primary voters. After this question, Carson only gave good but not great answers, leaving his final performance at an A- as he did not do anything to hurt himself like some other candidates, and will most likely stay where he is in the polls or continue to climb.
Senator Marco Rubio: A-
The next two candidates in order of position on stage, senators Marco Rubio and Ted Cruz, got to three and four respectively for calling out the media in the last debate for what the candidates viewed as awful moderating. However, at this debate the candidates did not have any basis for making the same claims, and instead focused on policy. Rubio laid out several of his policy proposals on topics from taxes to foreign policy in his usual way, except for several gaffs that included saying "president" when he meant "parent" and for saying, "That is a great question and I will start by answering it," after which he and the audience started laughing. The laughter really saved the moment for Rubio and in a way made him seem more like a normal person instead of a rehearsed politician. In the end, Rubio did not make any major mistakes and only could have done slightly better by not having any gaffs at all, something difficult to do in a lengthy policy debate.
Senator Ted Cruz: B-
Cruz, on the other hand, had a tougher time in a debate where he could not complain about the media. He started strong with a very powerful statement on illegal immigration, which will certainly appeal to his base, but puts him clearly on the Trump side of the Republican immigration divide. Later in the debate, he was asked about Too Big to Fail and Dodd Frank, to which he gave a long and rambling answer about why he would not bailout the banks in another financial crisis, but he ultimately said, "let me be clear" one too many times. Cruz also wins the Rick Perry award for trying to list the five departments that he would defund and repeating himself in only reaching four. In comparison to several other candidates, his gaff countis not real cause for alarm, nor does it really affect his grade, but he did not manage to explain his ideas as well as some of the other candidates did.
Former Governor Jeb Bush: D
Bush has been the candidate that everyone has had their eye on for the wrong reason, as his position falls further and further. Bush attempted to establish himself on issues like foreign policy when he had a good line against Trump saying that Middle East policy is not a board game. However, Bush had one large let down moment when he was also asked about Too Big To Fail where he said that he was going to prevent future situations through his economic policies, to which one of the moderators asked if that is really feasible. After that, Bush clearly forgot the rest of his point and attempted to find it until his time ran out. This was the defining moment for Bush, as he needed a perfect debate performance to regain what he lost and that question will be the only thing people talk about until the next debate.
Businesswoman Carly Fiorina: B+
Fiorina is the confusing candidate who broke into the main pack after showing well in the first undercard debate and in the second mainstage debate, but her poll numbers have not been steadily in the top tier of candidates. She has done very well at branding herself as a political outsider who can take shots at members of both parties to differentiate herself. Fiorina had a strong debate, but nothing like her first debate performance that shot her onto the mainstage, which is what she needs to get higher in the polls and stay there. On the issues, she made good points about healthcare and the 2008 mortgage crisis, and proposed tangible policies like zero-base budgeting. Overall, Fiorina had good points and did not make any mistakes, but still does not get to an A because she did not produce any standout moments.
Governor John Kasich: D
Kasich has stayed right where he started over the course of several debates, with some performances proving better than others. However, one of the main topics of this debate was the 2008 financial crisis, which he is in a poor position to discuss because of his time with Lehman Brothers. This showed when he started arguing with Senator Cruz over the topic, leading to him getting booed by the audience. Ultimately, Kasich seemed like he was reaching for a big moment and perhaps a soundbite, however, he came undoubtedly came up short.
Senator Rand Paul: B
Paul managed to bring new life to his debate performances, which in the past have been rather poor. Heoffered emotional answers to questions, whereas in past debates, he has come across as boring and pompous. One of Paul's big gains came in exchanges with Rubio on foreign policy, where he argued it is not fiscally conservative to expand the military by one trillion dollars. While Rubio responded well, both candidates looked good to their own factions of the party. A second notable exchangewas when he brilliantly called out Trump for talking about China in relation to the TPP when they are not a part of the deal, leading to cheers from the audience. Paul managed to do better, but likely not well enough to gain widespread support he would need to win the nomination.